Benelux IT Service Provider Ulysse Group Chooses Clavister To Replace Their Network Security solutions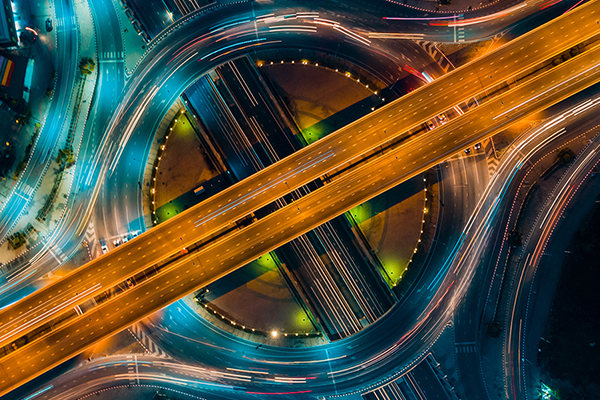 The datacenter and IT infrastructure company found Clavister provided technical superiority and support.
Örnsköldsvik, Sweden, September 03, 2019. Clavister, a leader in cybersecurity solutions, has been chosen by Ulysse Group—a supplier of internet, network and infrastructure solutions operating in Belgium, Netherlands, France & Luxemburg since 1995—as their main network security architecture. The group currently owns 5 datacenters, installs a new network every week and has been growing in revenue 25% per year over the past years.
Previously they had used different endpoint and Next Gen Firewall solutions to equip and protect their customers but they sought a more unified security approach, one that would give them greater cyber protection and reduce the complexity and trainings of managing various brands. For these reasons, they decided to look for a reliable alternative and started tests on different security solutions. Ulysse Group turned to their partner, Hermitage Solutions SPRL in Brussels for advice.
Ulysse Group was impressed by the broad and deep set of functionalities of the solution, Clavister's and Hermitage Solutions' technical and commercial support. "We were extremely pleased that, after searching all of these vendors for a comprehensive and easy to manage network security, we finally found Clavister and its intelligent solutions. We have many customers every week that require the best security and for us, Clavister is proving to be the perfect solution. We look forward to growing with the brand," said Ulysse group CEO, Gauthier Delfosse.
"We are very honored to have Ulysse Group as Partner: they are very technical and end-user satisfaction oriented; With such focus, they could only appreciate Clavister's solutions. I'm happy we all share the same views on security, business development and collaboration" adds Yves Kervyn, Country manager of Hermitage Solutions Belux.
Read more about Clavister's NetWall Next Generation Firewalls here
https://www.clavister.com/products/ngfw/
About Hermitage Solutions
Hermitage Solutions has been a value-added distributor active in France, Benelux, United Kingdom and Baltics States since 2002. The distributor, specialized in IT Security, provides the channels with solutions such as Next Gen Firewalls, Endpoint protection, Patch Management, Multi Factor Authentication, Hyper-Convergence, secure hard-drives,… Hermitage Solutions can be reached via sales@hermitage.be or phone +32 2 318 02 59.
www.hermitage.be
About Ulysse Group
Founded in 1995, Ulysse Group s.a. is the association of several civil engineers from the Polytechnic Faculty of Mons, and several experienced licensees in the field of computing who pool their skills. Computer specialist, Ulysse Group provides solutions in the following areas : Private network and internet guaranteed, Virtual or physical housing, Hosting sites, DNS, IP telephony, Maintenance, Development of transactional websites, intranets and applications. Their offer is aimed at businesses and administrations. Their technical and network support team responds as quickly as possible from the most basic and most common needs, to the creation of heterogeneous networks, long-distance, cluster servers, etc.
Ulysse can be reached by mail info@ugr.be or phone +32 65 40 18 11
http://www.ulysse.be