Start your trial today
Start your trial today to protect your endpoint devices using the Clavister Endpoint Security Client.
Here's what you need to get started:
Activate Trial License
In the My Clavister area you will find a section called, Endpoint Security, if you have not already got a license you can create an endpoint account and activate your 30 day trial.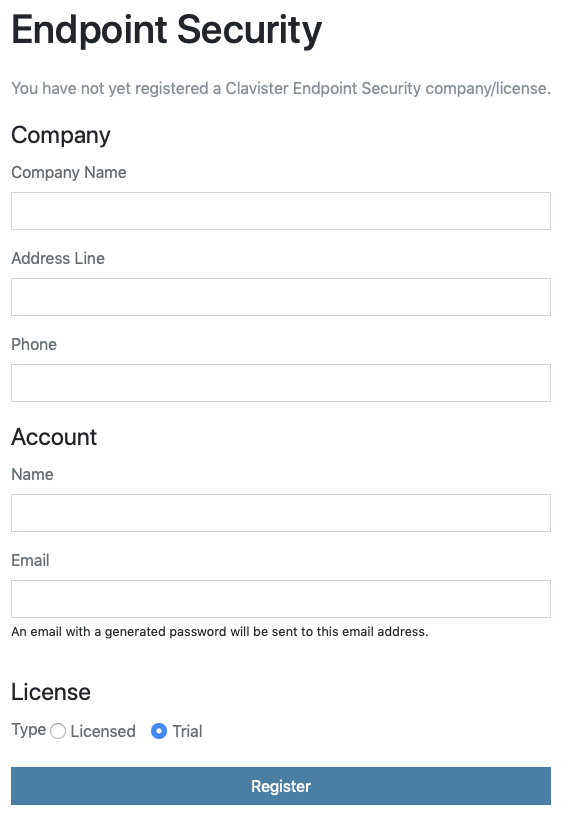 Deploy and Manage
Once you activated your 30 day trial period you will be provided with a username and password and can start using the cloud console which is your main interface for everything concerning installations, management and policies for your endpoint clients.