Securing the journey to 5G
The journey to 5G security has long started for the Communication Service Providers (CSPs) but hybrid networks with 4G/3G will co-exist for a long time, requiring comprehensive cyber security – from the edge to the core and all the way to the Internet and other operators' networks.

Leveraging the benefits of Virtual and Cloud Native networks, CSPs are estimated to reduce operational costs (Opex) by 60% and Capital investment costs (CapEx) by 40%. However, CSPs would expect to see the resource efficiencies in the IT and technology stack as well, including cyber security. Also, 5G brings its own cyber vulnerabilities and the cyber security solutions need to be 5G-ready to secure our communication networks.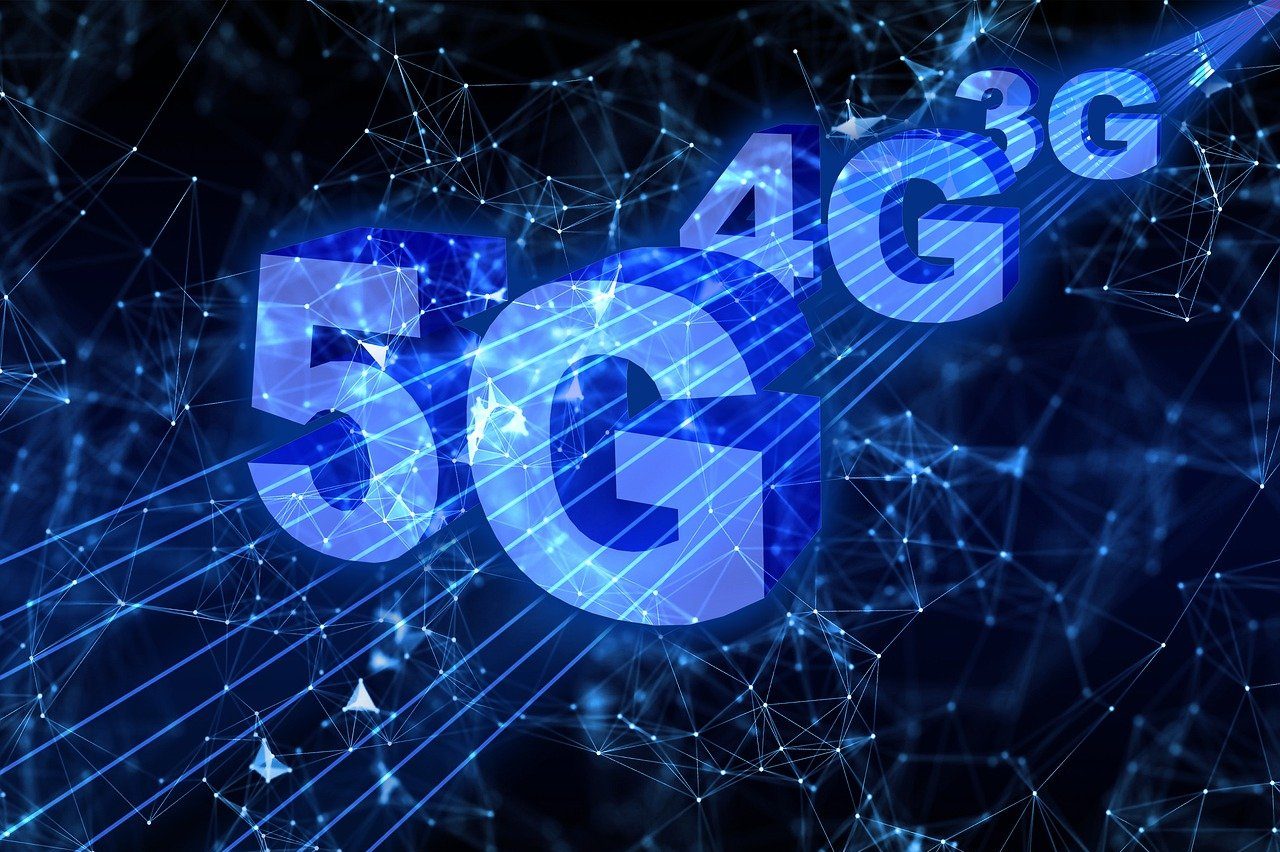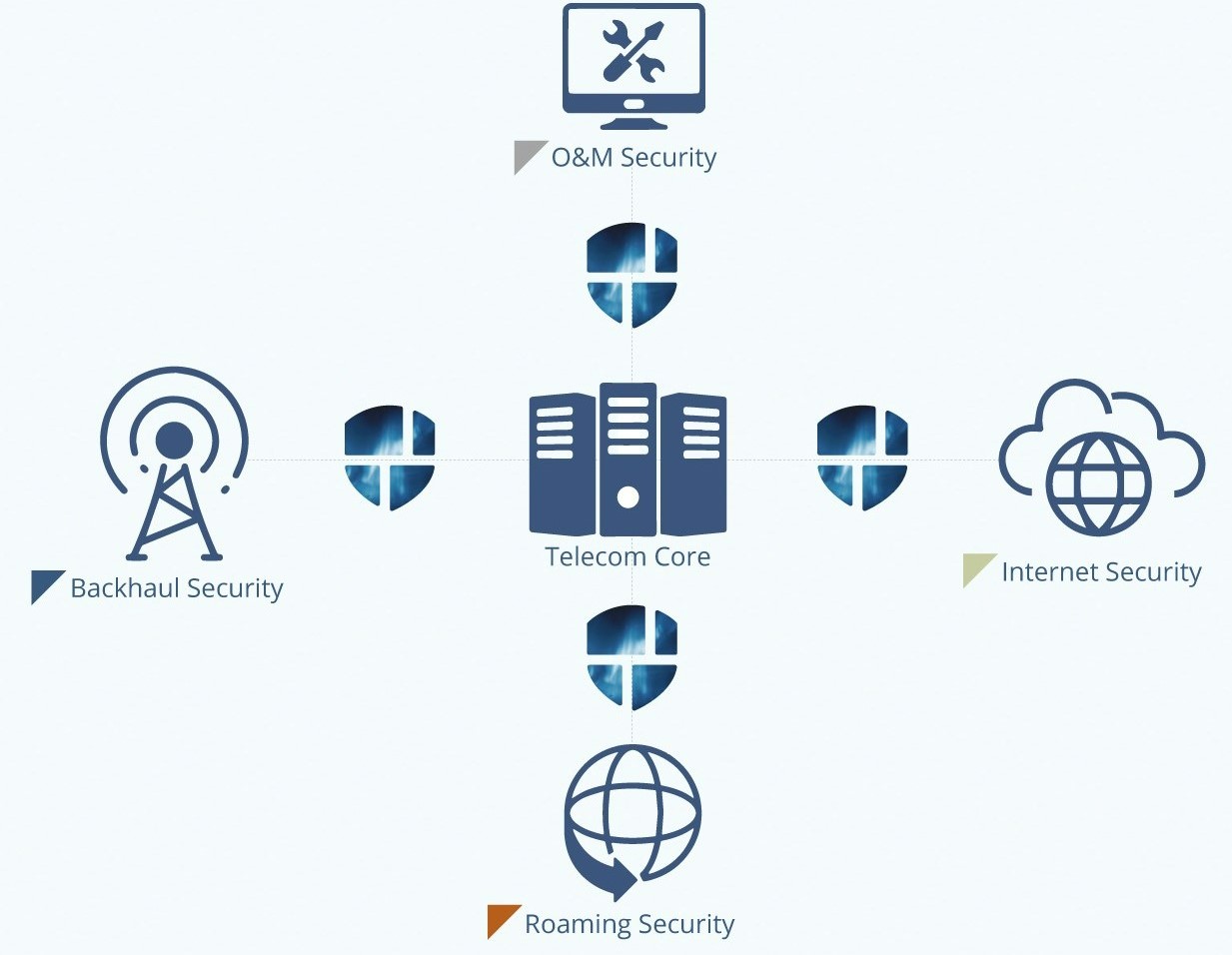 Clavister Solution
Clavister NetShield – Designed for Telecom Networks
Clavister offer a high-performance, carrier-grade cybersecurity firewall, focused on protecting the operators' Core Network​. It is specified designed for CSPs for meet their unique network requirements and demands to support cloud, virtulisation and hyrbid environments. NetShield provides a unified approach for securing a wide range of telecom use cases, including core network, backhaul, corporate systems, Internet , roaming and edge security, Internet Security – providing complete security in one packaged solution!
DOWNLOAD BROCHURE
Purpose-built 5G Security
Clavister NetShield offers a high-performance, carrier-grade cyber security with a pricing model that supports all the benefits of virtualisation and cloud. Tier 1 CSPs around the world put their trust in Swedish Clavister to secure their 4G/5G networks.
PROVEN CREDENTIALS
State-of-the-art virtual deployment performing as one of the world's fastest 5G security software, as verified by Intel Labs
FLEXIBLE DEPLOYMENT
Available in flexible deployment combinations – virtual, bare metal, hosted, containerised – you choose what works for you!
PRICE SIMPLICITY
Simplicity in pricing model is a big advantage for operators – all inclusive, unlimited number of nodes, build as you grow​
The world's fastest 5G security software
Clavister NetShield Virtual is the world's fastest virtualized solution for securing 5G networks and has been formally validated in collaboration with Intel, the industry-leading manufacturer of microprocessors and chipsets.
DOWNLOAD WHITEPAPER
Clavister NetShield – Key Features
NetShield is designed for virtualisation and cloud-native deployments. It is a result of years of collaboration with several leading industry partners to create something unique for CSPs, with its features and integration capabilities fine tuned for an optimal solution.
VIRTUAL OR CONTAINER
Clavisters Security VNF/CNF is completely software based and natively built for virtualisation and is compatible with most hypervisors on the market, including KVM and VMware.
ORCHESTRATION AND MANAGEMENT
The Clavister Security VNF/CNF executes seamlessly in telecom cloud environments and frameworks such as Openstack and Kubernetes.
ONE SUBSCRIPTION
The simplest pricing model in the industry, one subscription covering all your firewalls independent of use case (Gi/SGi/N6, roaming, backhaul, edge) and technology (3G/4G/5G).
PAY AS YOU GO
You can increase or decrease you total subscription capacity from one period to another to make sure you only pay for what you need at all times.
UNLIMITED NODES
Spin up new firewall instances on the fly within seconds. No hassle with orders and license administration. Scale up and down according to your needs.
EXTENSIVE ECOSYSTEM
Clavister collaborates and integrates with leading vendors in the market, including Nokia, Intel, Red Hat, Windriver, vmware, Openstack and others.
Want to learn more?
Download the brochure
This product brochure describes the capabilities of Clavister NetShield Virtual using cOS Stream 3.20.
DOWNLOAD BROCHURE
Clavister Solution for Backhaul Security
With the rollout of 5G and an increased density of base stations the backhaul network become an even more crucial part of the network. Clavister secures the 4G/5G backhaul networks with a flexible and cost-effective solution for securing and encrypting the vulnerable interfaces used for backhaul traffic from the radio base stations (eNodeBs/gNodeBs) and edge nodes to the network core. Reliability and privacy can be ensured by encrypting all traffic that traverse over untrusted networks.
Key highlights:
• Flexible
– Virtual, Container or HW Appliance
– Integrates SDN Controllers and NFV Orchestrators
– Part of a strong Eco-System ensures smooth integration
– Ready for Service Function Chaining (SFC)
– Ready for Service Automation (Scale-Up / Scale-Out)
– Compliant with ESTI-NFV standards
• Highest Security Performance on the Market
• Scalable and flexible business model
Clavister Solution for Internet Security
We already have billions of connected devices and this number is going to increase exponentially with the adoption of 5G. This unprecedented growth of data-traffic in mobile networks means that the Gi/SGi/N6 firewalls protecting your core network from the internet must be able to scale in a completely new proportion, without adding more cost. Clavister's solution operates as Gi/SGi/N6 Firewall and protects both the core network and subscribers against attacks and intrusions, all available in a competitive 'single subscription' model.
Key Highlights:
• Highest Security Performance on the market – virtual and hardware
• High capacity for concurrent connections
• Carrier-grade NAT (CG-NAT)
• DoS protection with IDP and traffic anomaly filtering (rate limits)
• Powerful Quality of Service (QoS) and bandwidth management
• Integration with SDN controllers and NFV orchestrators
• Supports OpenStack and HOT Templates for rapid provisioning
Success Story
Nokia
Nokia integrates Clavisters virtual firewall, NetShield as part of its Managed Security Services (MSS) business and combines it with its services model to offer it as a Managed Firewall Service (MFS).

"As CSPs continue to evolve their 5G plans, the expanding threat landscape and increasing sophistication of attacks across an end-to-end 5G network, a truly end-to-end and well-integrated network security has become more important than at any other point in the history of telecom." – Vishal Sahay, Head of Managed Security Services, Nokia.
Read More