Clavister ensures data protection and high availability for Eldon Group
"The security of our data is the most important thing in our company and is also the hardest thing to develop and maintain efficiently. Clavister successfully achieves this for us and has done so for many years." Vajk Gubas, Server Infrastructure Manager, Eldon Holdings AB Eldon Group develops, manufactures and sells metal enclosures and electrical distribution systems. The organization's 14 principal offices are situated in 10 European countries. Its main data center is in Stockholm, Sweden and the sites are connected through a Wide Area Network (WAN) of fiber optic links with Points of Presence (POPs) serving the different areas.
The WAN is operated for Eldon by third party provider InterRoute which networks to:
The WAN is operated for Eldon by third party provider InterRoute which networks to 90 cities in 24 countries across 57,000 kilometres of fiber and has the capacity to carry a Petabit (one billion Megabits) of traffic. Sensitive company information constantly flows between Eldon's widely distributed premises and protecting that data from intrusion or attack is of prime importance for business integrity and to ensure high availability of vital IT systems and applications.

Data protection: "We have a very widespread Citrix client/server environment which takes a lot of traffic and we have mail servers that are replicated all the time. We also have backups that go over the WAN so different types of data are going round our systems 24×7," says Vajk Gubas, server infrastructure manager for Eldon Holdings AB. "It is vitally important that we protect that data and ensure continuous up-time of our business critical systems and for this we choose Clavister network security products."

Efficient firewalls and intrusion blocking are the answer and Clavister provides both high end and lower end solutions for Eldon from its larger factories and main server room in Stockholm right down to small individual home offices.

With 14 sites in 10 European countries, Eldon needs to protect the large volumes of company data that constantly flow over fiber links around its widely distributed environment. ƒ It also needs to ensure 24×7 availability for its business critical systems by protecting them from intrusion and threats Eldon has implemented both entry level and high end Clavister Security Gateway network connections across its sites. ƒ The SG10 and SG50 series are used to protect smaller premises and home offices while the high-end SG3200 series is used in larger factories and at the Stockholm data center. ƒ High availability is ensured by failsafe systems at larger premises.

Since implementing Clavister solutions, Eldon has experienced only minimal downtime of its business critical systems. ƒ Clavister tools now give Eldon an overall view of its networks and their performance, improving and speeding up management and administration tasks. ƒ Intrusion Detection and Prevention functionality has also enabled Eldon to detect and deal with a potentially damaging Distributed Denial of Service (DDoS) threat.
Scalable solutions
The Security Gateway range of Virtual Private Network (VPN) appliances are aimed at companies that need extremely robust firewalls combined with high performance and comprehensive functionality.

For additional protection in its larger factories and offices and in its server room, Eldon has implemented a failover system with Clavister units clustered in a master/slave format.

If one system goes down because of a power or hardware failure then the other will instantly take over ensuring unbroken protection. Also, if the WAN goes down an IPsec connection is automatically created, provided by Eldon's Internet Service Provider.
Intrusion detected
Ease of management is a principal advantage of Clavister products and to achieve this, Eldon uses Clavister FineTune software.

All remote management of Clavister devices, including configuration, monitoring and even complete firmware upgrades, can be performed from the Clavister FineTune management tool and is secured through 128-bit encryption and authentication.

"Clavister makes management of the system very easy," adds Gubas. "In fact, without it, I do not see how we could maintain such a big infrastructure as ours. The Clavister first line of support is also very good. We are always able to speak direct with an engineer and receive good service for building our infrastructure."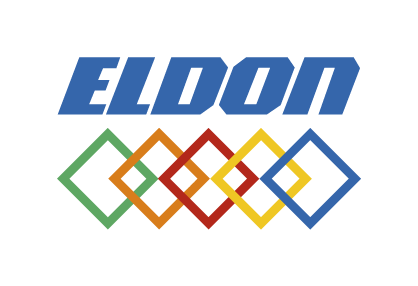 Eldon was founded in Sweden in 1922 to manufacture and sell materials for single installations. It grew to a global company that is a market leader in electrical enclosures

VISIT ELDON SITE