5G, Security VNFs and the Telecom Cloud… A New Security Wakens
The Clavister Security VNF (Virtualized Network Function) for telecom networks uniquely combines high-performance, scalability and carrier-grade features and paves the way for 5G deployments that need just such features.

Leveraging the benefits of SDN (Software Defined Networks) and NFV (Network Functions Virtualizations), communication service providers are estimated to reduce operational costs (Opex) with 60% and Capital investment costs (CapEx) with 40%. Additionally, these customers will need a highly resource efficient security solution that addresses the needs of the coming 5G requirements in both extreme low latency and sliceable deployments.

The benefits of 5G are gathering speed and very attractive to all operators but moving from legacy networks to a more dynamic and complex Cloud environments can be challanging. The Clavister Security VNFs ensures that security is maintained also in the new generation of telecom networks without having to worry about hardware sprawl or performance bottlenecks.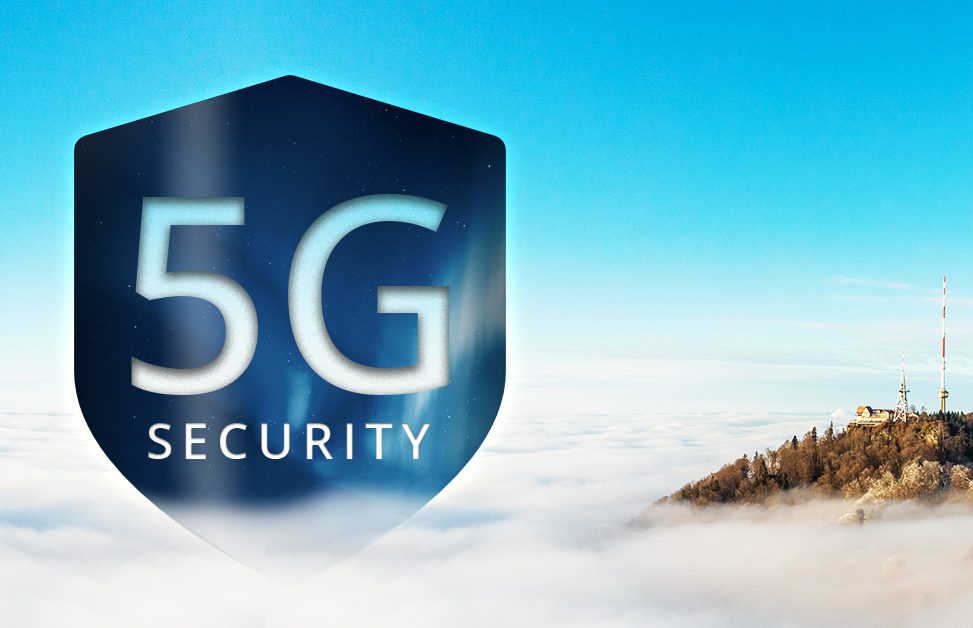 5G Security
– The Journey Has Started
In this webinar you will learn what steps you can take today to cater for security requirements while building your 5G Security solution at the same time. We will also share our experiences from working with Tier 1 operators around the world in securing 3G/4G and 5G networks, from the edge to the core.
WATCH THE WEBINAR
Highlights
Natively designed for Virtualization – SDN/NFV
To meet the unique requirements and demands from the Telecom Cloud, using Virtualization technologies such as SDN/NFV,
the Clavister Security VNFs offers these key capabilities:
Fully Virtualized
Clavisters Security VNF is completely software based and natively built for virtualization and is compatible with most hypervisors on the market, including KVM and VMware.
Orchestration and Management
The Clavister Security VNF executes seamlessly in Telecom Cloud environments and frameworks such as Openstack.
Extensive Eco-system
To ensure smooth integration of the Clavister Security VNFs in a telecom cloud, Clavister cooperates and integrates with leading vendors in the market, including: Nokia, Intel, Red Hat, Windriver, vmware, Openstack and others.
TELECOM USE CASES
Designed for Telecom
The Clavister Security VNFs has been purpose built and optimized for telecom networks. In close collaboration with several leading industry partners, robustness, features and integration capabilities has been fine tuned for an optimal solution.
The Clavister Security VNFs provides a unified approach for securing a wide range of telecom use cases, including:
– 4G/5G Backhaul Security
– Gi/SGi Firewalling
– Domain Security
– WiFi Optimization
Through compliance and support for several industry standards such as 3GPP and ETSI-NFV the Clavister Security VNFs integrates seamlessly.
TELECOM USE CASES
Backhaul Security
4G/LTE technology has matured and evolved from early-stage testing to mass-market resulting in massive growth and transformation all over the world. Most LTE-networks are deployed without security due to time-to-market prioritisation and, with the proliferation rate of Small Cells for congested areas, the need for secure backhaul increases dramatically.
Clavister secures the LTE networks with a flexible and cost effective solution for securing and encrypting the vulnerable interfaces used for backhaul traffic from the radio base stations (eNodeBs) to the network core.
Reliability and privacy can be ensured by encrypting all traffic that traverse over untrusted networks, including the S1-U and S1-MME interfaces.
Key highlights:
– Purpose Built for Virtualization and SDN/NFV
– Fully Virtualized
– Integrates SDN Controllers and NFV Orchestrators
– Part of a strong Eco-System ensures smooth integration
– Ready for Service Function Chaining (SFC)
– Ready for Service Automation (Scale-Up / Scale-Out)
– Compliant with ESTI-NFV standards
– Highest Security Performance on the Market
– Designed for Telecom
– Scalable and flexible business model
TELECOM USE CASES
Core Security – Gi/SGi Firewall
Already now, more than 20 billion devices are connected to the Internet and analysts predict that within a few years, the number will rise to something in the range of 40–50 billion. Not only are the number of devices increasing but so to the amount of data-traffic demanded.
"The unprecedented growth of data-traffic in mobile networks means that the Gi/SGi firewalls protecting your core-network must be able to scale in a completely new proportion, without adding more costs as competitive pricing is a must."
Clavister's Security VNF operates as Gi/SGi Firewalls and protects both the Core network and subscribers against attacks and intrusions.
Key Highlights:
– Natively designed for Virtualization and SDN/NFV
– Integrates with SDN controllers
– Integrates with NFV orchestrators
– Supports OpenStack and HOT Templates for rapid provisioning
– Highest Security Performance on the market
– High capacity for Concurrent Connections
– Carrier-Grade NAT (CG-NAT)
– DDoS Protection with IDP and Traffic Anomaly Filtering (Rate Limits)
– Powerful Quality of Service and Bandwidth Management
– Designed for Telecom and 3GPP Compliance
Want to learn more?
Download the brochure
This product brochure describes the capabilities of Clavister Virtual Stream Series using cOS Stream 3.20.
DOWNLOAD BROCHURE
Specifications
| | VS3 | VS5 | VS7 | VS9 |
| --- | --- | --- | --- | --- |
| Firewall Performance* (Gbps) | 5 | 10 | 20 | 40 |
| VPN Performance (Gbps) | 2,5 | 5 | 10 | 20 |
| Concurrent Connections | 1M | 2.5M | 5M | 10M |
| Concurrent VPN Tunnels (IPsec) | 2,000 | 3,000 | 5,000 | 10,000 |
| Ethernet Interfaces | Up to 3 | Up to 5 | Up to 7 | Up to 10 |
| Virtual Interfaces (VLAN 802.1q) | 256 | 512 | 1,024 | 2,048 |
| Virtual Routers | 50 500 | 100 | 200 | 200 |
| Support for High Availability (HA) | Yes | Yes | Yes | Yes |
| Minimum available memory for the virtual machine | 2 GB | 2 GB | 4 GB | 8 GB |
| Minimum recommended number of allocated CPU cores | 2 | 2 | 4 | 8 |
| Minimum available storage | 2 GB | 2 GB | 2 GB | 2 GB |
| Clavister cOS | Clavister cOS Stream | Clavister cOS Stream | Clavister cOS Stream | Clavister cOS Stream |
| | | | | |
*) Firewall Performance is based on RFC 2544. Actual performance may vary depending on network conditions, number of activated services and host hardware capabilities.sum dolor sit amet, consectetur adipiscing elit, sed do eiusmod tempor incididunt ut labore et dolore magna aliqua.