THE PROBLEM
It is hard to prove who you are when you don't have a smooth way to authenticate. You lost your password—the Helpdesk will just have to trust it's you who is calling. Those validation processes can take a long time and the productivity is doomed until you are again on the "right side of the fence".

For the passwords that still need to be around, we are spending a lot of time for the person being locked out AND for the person at the service/help desk assisting the locked out person . Time is money. But there is a better way.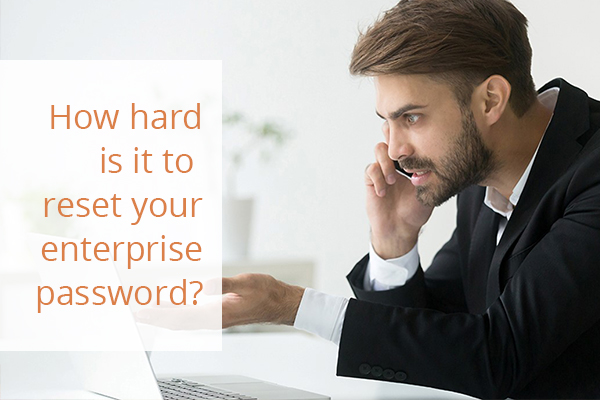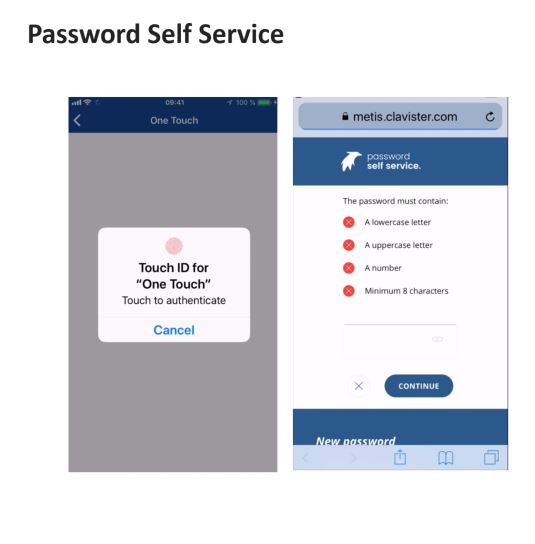 SOLVING THE PROBLEM
The solution is to implement a Password Self Service system that puts the power in the hands of each user to securely administrate passwords thanks to the One Touch app users can enable biometrics to authenticate into the password portal. The solution solves the password issue both for hand set devices and laptops/desktops.
The time spent on solving the issue for service- and helpdesk are removed giving them time to add value to the organisations in a more constructive and creative ways.
THE RESULT
Customers with Clavister Password Self service experience a quick return of investment and a lowered total cost of ownership for the solution. End users can reset the password without waiting for help to get into corporate systems – increasing productivity. You increase security by using Biometric enabled devices to authenticate the user to reset corporate password. By simplifying the process enterprises can both increase productivity and decrease costs.
INCREASE CUSTOMER EXPERIENCE
Multi-Factor Authentication Server
Multi Factor Authentication solutions with mobile Apps and SMS notification services securing the authenticity of the end-user
Solutions & Customers
The following solutions and customers benefit from this use case:
SOLUTION
Secure Identity Validation
Knowing who is connected where, with certainty and easy of use
SOLUTION
Public Service Enablement
Allowing easy login for any citizen with integration through BankID