Clavister Capital Markets Day 2019:

5G, IIoT and the Clavister Perspective
Large, digital transformations are changing the business landscape and heralding the beginning of a new industrial paradigm. Cloud, 5G, the Industrial Internet of Things (IIoT) and Artificial Intelligence (AI) are just some of the buzzwords that swirl around Industry 4.0 with a need to be explained and understood, especially from Clavister's technical and commercial perspective.

As such, this Capital Markets Day wants to introduce the topics with an overall explainer to help investors understand what 5G and IIoT are and then show Clavister's specific position in it. Presenters will take attendees through presentations ending in a panel discussion with Q&A from the audience.
Presenters: John Vestberg, Clavister President and CEO; Staffan Dahlström, CEO of HMS; Przemek Sienkiewicz, Clavister Chief Strategy Officer; Johan Edlund, Chief Marketing & Products Officer
WATCH THE PRESENTATION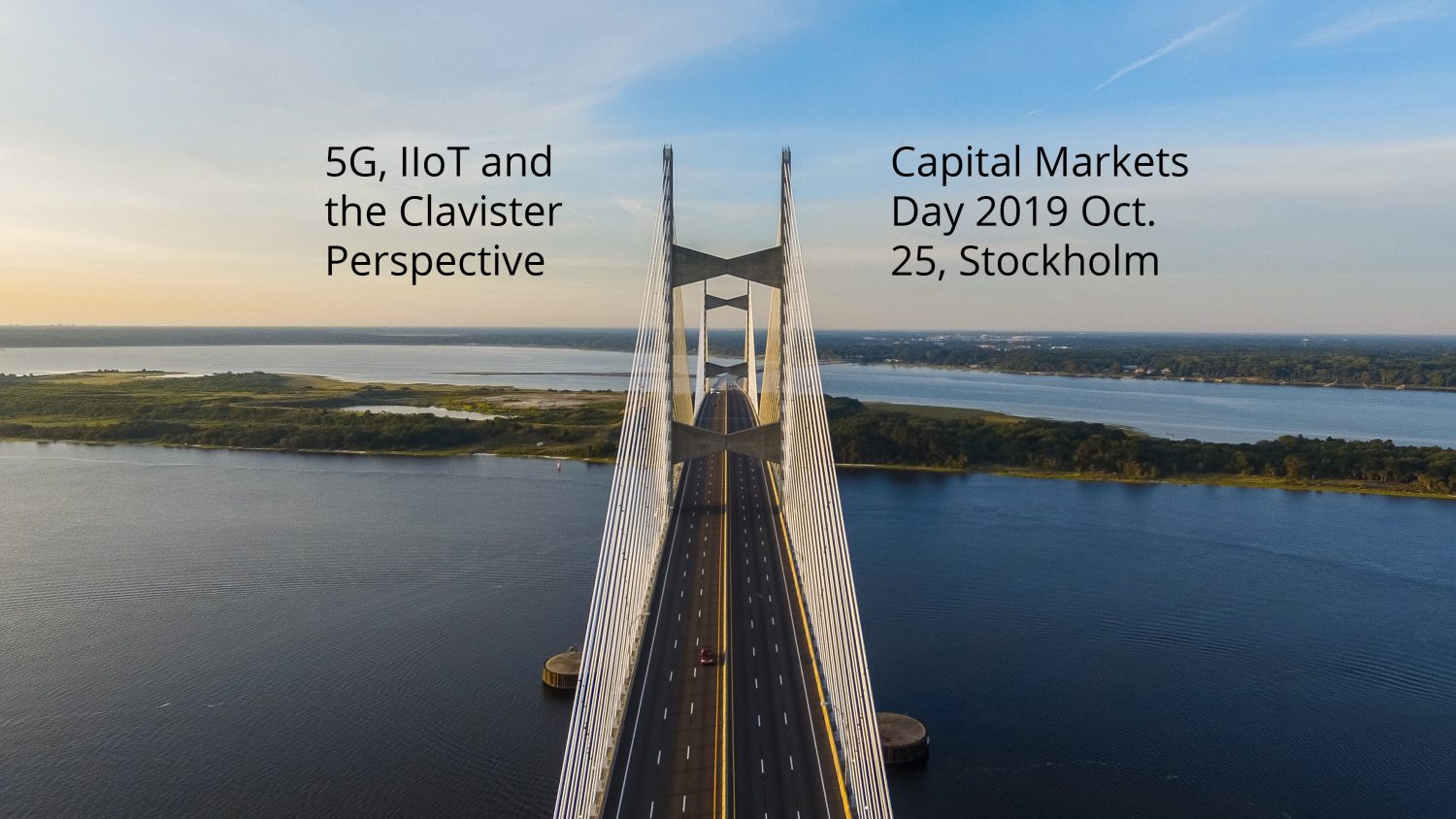 Contact Investor Relations
Clavister is committed to maintaining an open, and professional dialog with the equity and debt markets. If you have any questions and feedback, please don't hesitate to contact us using the email address below.