Connect to resources behind your Clavister

NetWall NGFW in the most secure way
For enterprise customers and hosting providers, the challenge of Virtual Private Networks for mobile users requires an easy-to-use, centralized and flexible remote access solution.
An overview
Clavister OneConnect is our SSL VPN Client that offers a simple and easy to use solution for remote access
using the Clavister's Next-Generation Firewalls.

Connecting securely is as easy as downloading and installing the client from a marketplace or distributed using a device management software and you're ready to connect.

With support for Microsoft Windows, Google Android, ChromeOS, Apple macOS, iOS and iPadOS there's support for a wide range of devices.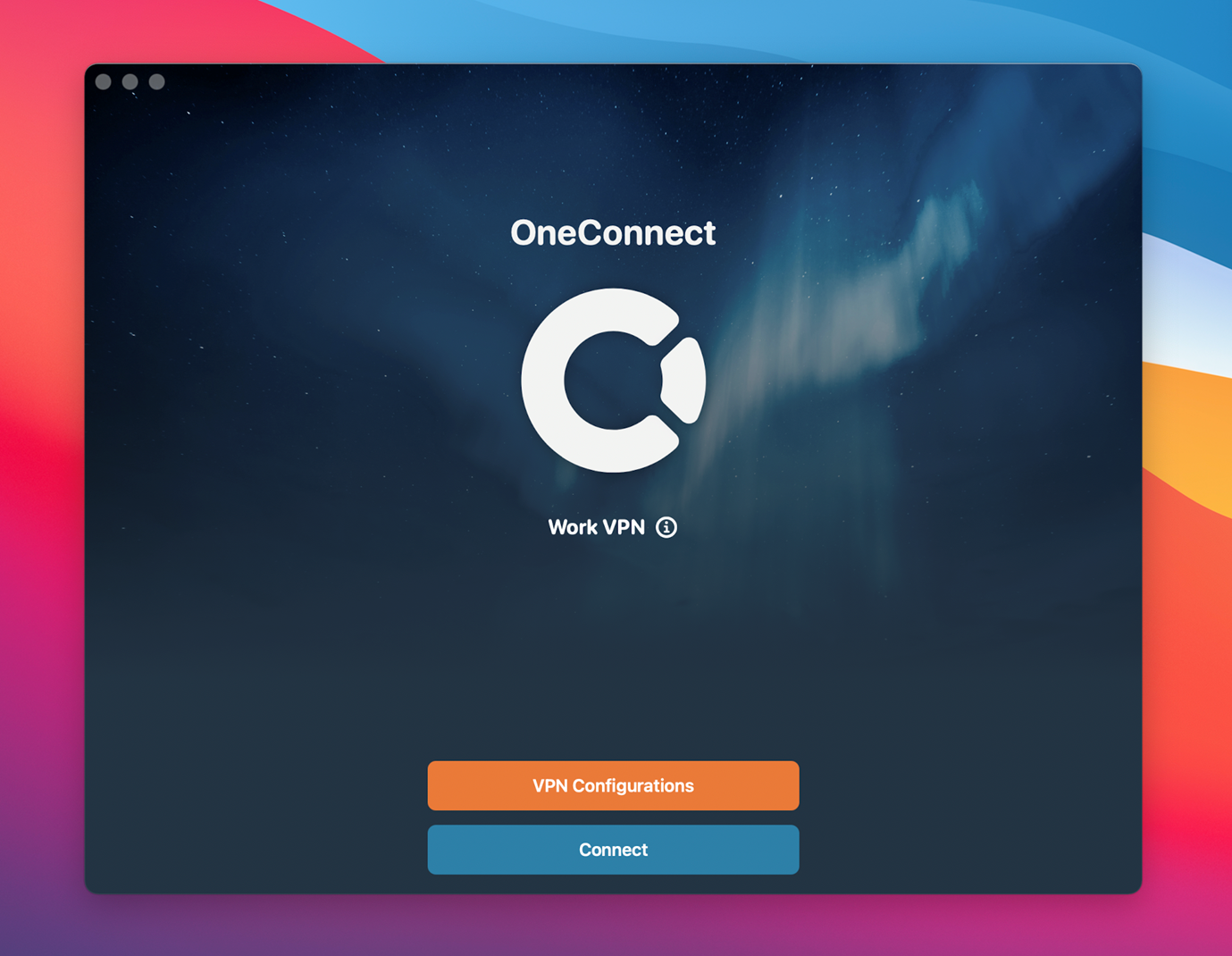 Ease of use
A key aspect of secure flexible remote access is ease of use for the end-user, with a simple to use UI and simple provisioning, users can concentrate on working and not at setting up complex software.
Multi Factor Authentication & SSO

By levering the functionality of  Clavister EasyAccess it's possible to do password-less authentication using the Clavister OneTouch Applications. The benefit of this is that passwords don't need to be remembered by the user. The use will also be able to Single Sign On into internal and external applications.