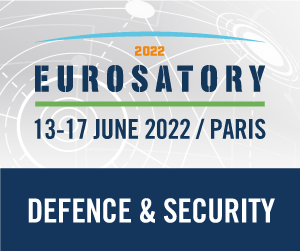 June 13 to 17, 2022. Paris, France.

Eurosatory is one of the largest Defence and Security exhibitions and it takes place in Paris every two years. It brings together defence sectors leaders, from armed forces, businesses, and industry analysts. You will find the latest technologies and equipment being showcased here while also taking part in discussions on the evolution of defence and security. With the ongoing war between Russia and Ukraine, and the repercussions it creates for Europe, this event is a must-attend for our defence sector.
Clavister is proud to present at Eurosatory and showcase our Cyber Armour solution - the AI-based cyber hardening technology for military platform and systems.

Come and meet us at: HALL 5A - KJ721
Contact us today if you would like to schedule a meeting with us: