Clavister provides software and products to build a Secure SD-WAN and complement that with a user-focused security offering – run locally from the MSSP's private cloud datacenter. The program consist out of two parts
The Secure SD-WAN setup together with the Elastic Cloud components create the perfect Elastic Secure SD-WAN. In this setup the customers can utilize the MSSP Private Cloud to scale to their needs. Sometimes to add capacity for temporary workers, sometimes new locations or a sudden change in how people are working. Like during the COVID-19 crisis, when majority of employees worked from home.

The Elastic Cloud technology enables the MSSP to guarantee business continuity while adding security use-cases typically ignored by small and medium enterprises due to their complicity. With an over arching management and security analytics solution you never go blind and remain in full control.
Clavister Elastic Secure SD-WAN – run by You – as a MSSP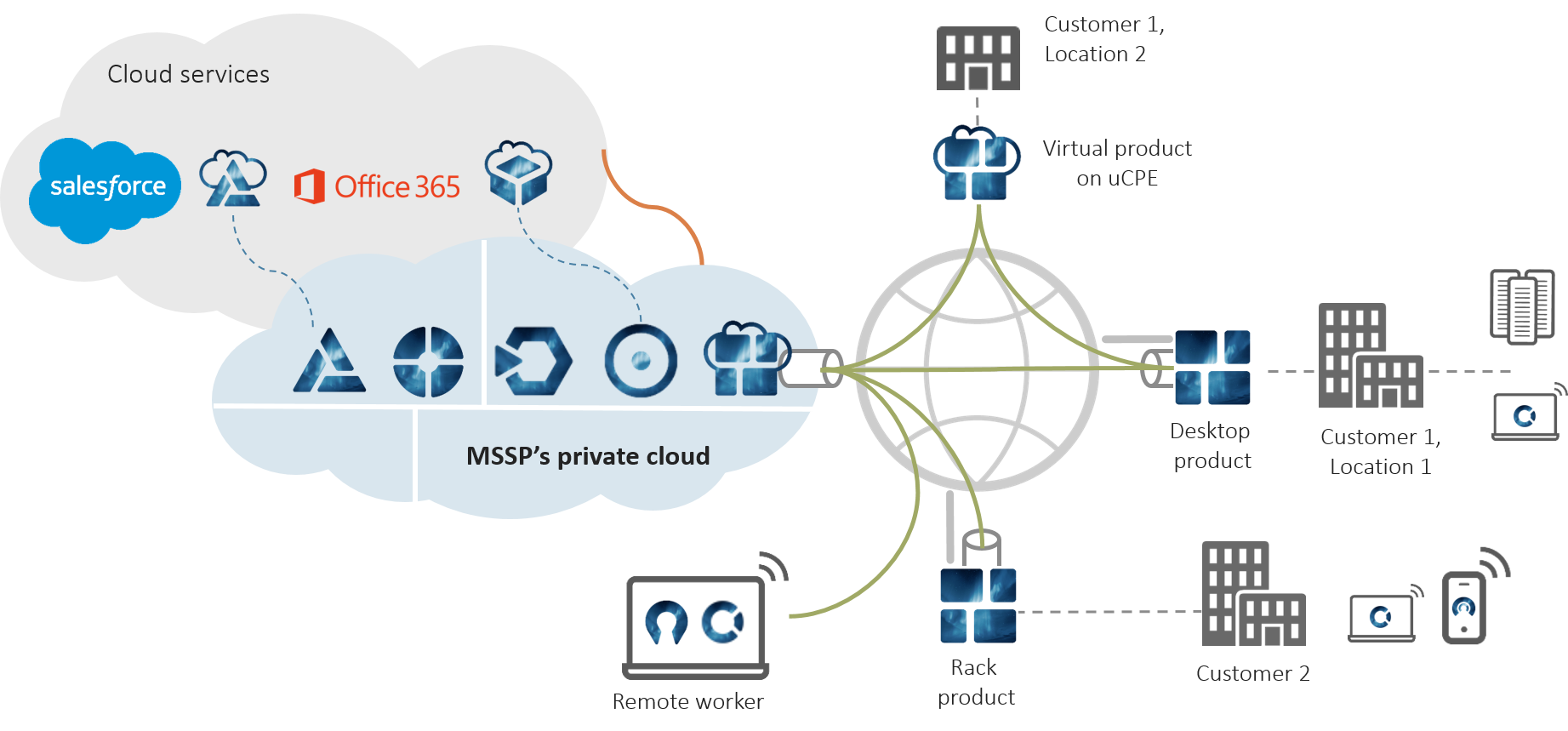 Included in the MSSP licensing is Clavister's unique CyberSecurity Score. Run from Clavister InCenter Cloud it calculates a daily score on how good the protection setup for each client is. It bases calculations on events, configuration, reference data and best practices. A report can be shared by the MSSP with their clients.

New analyst report out now!
Read the Omdia Analyst report and find out why hybrid-cloud SD-WAN is usually most effective in edge-cloud deployment scenarios, relatively close to customer sites.
DOWNLOAD

Clavister Secure SD-WAN can be designed and run by the MSSP by combining a range of Clavister NetWall firewalls. Desktop, Rack-mountable and Virtual models – run on uCPEs or/and in the datacenter cloud – are available in various capacity sizes. Central multi-tenant management with Clavister InControl and security analytic tools, with Clavister InCenter Cloud including the unique CyberSecurity Score, are also included.
DOWNLOAD DATASHEET
CPS or CSS
Clavister NetWall products are operation with either a Clavister Product Subscription (CPS) for basic security and VPN use-cases, or a Clavister Security Subscription (CSS) for all UTM use-cases with real-time security feeds. As part of the Aurora MSSP program the partner can pick and choose to run the right subscription on each node deployed.
Upgrade / Downgrade
As capacity requirements may shift over time, the program is designed so that hardware-based products can be upgraded and downgraded from and to a Pro version (where available) in order to boost capacity on a monthly basis. Virtual licenses can switch freely between capacity tiers every month as well – up or down. This provides true capabilities to meet the clients' needs, without a heavy investment required.

Clavister Elastic Cloud for MSSPs combines essential user focused security functions including Identity & Access Management, Advanced Threat Protection and endpoint antivirus software.
The MSSP can pick what they want to use and deploy an unlimited number of virtual machines to support their offering. There is no start-fee and pricing is incredibly simple: per user, per month.
Bring your own cloud!
The server components to provide advanced threat protection as well as authentication services will require you to host virtual machines in your datacenter. Local deployment is preferred to enable you to guarantee where the data flow has been – and secure localized services for the users when browsing the web.

You can launch as many Virtual Machines as you wish – securing single tenancy – or use the multi-tenant functionality where available.

Products included

The Clavister Elastic Cloud offering includes a range of products from the Clavister Aurora Framework including EasyAccess, EasyPassword, OneConnect, OneTouch, OnePass, NetEye Virtual, InCenter Cloud and SandBox Cloud. On top of this, an endpoint security license from BitDefender is included for each user
Lead with use-cases

For your clients its transparent what products run underneath, it's the use-cases that matter. Clavister Elastic Cloud empowers the MSSP to pick and choose a range of security use-cases that will secure the end-users' experience of using the internet. Multi-factory authentication and single-sign on portals towards SaaS services – as well as advanced threat protection through SSL inspection and AI based zero-day protection – it's all included. Even a endpoint anti-virus client – provided by BitDefender – is included in the package.
Clavister Aurora MSSP Program benefits
Fully featured Secure SD-WAN nodes
Elastic Cloud for full flexibility
Monthly costs enabling business with limited risk
Client Testimonials
Don't take our word for it – here's what our clients say:
Coherent – Managed IT Security Services
Clavister InCenter provides invaluable real-time intelligence about threats inside and outside the perimeter at our customers.
We have the confidence in Clavister's excellent technology to be major aspect of the offering we're putting to our MSP customers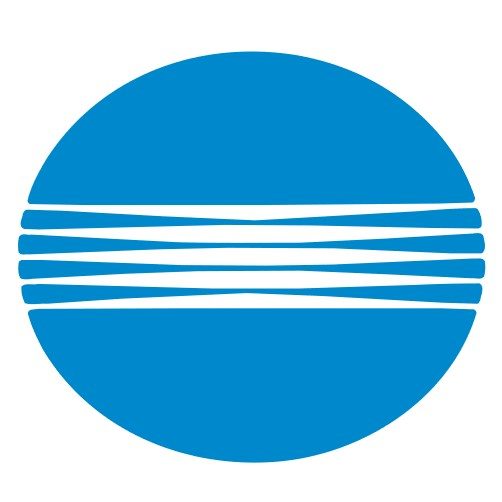 See how Hosteur uses Clavister's virtual offering to secure their customers for a profitable, ease of configuration and security.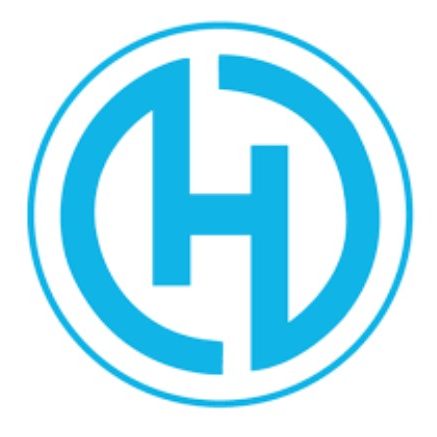 We built a high availability Clavister EasyAccess environment at COMBACK datacenter and were very satisfied with the results.