Cost-effective Clavister security boosts customer confidence in DGC
"As an Internet Service Provider for the corporate market, we must offer our customers the highest levels of security and that is why we build many of our services on Clavister firewalls. Clavister solutions promote customer confidence and that makes our business more successful." Jesper Blomé, Hosting Manager, DGC

Large retail chains throughout Scandinavia are just one of the many corporate sectors that choose network specialist DGC to provide their Internet communication services. Offering IP-telephony and broadband communication, DGC focuses on delivering Internet Protocol—Virtual Private Network (IP-VPN) based services which provide customers with a secure, reliable and cost-effective way to connect their offices, remote workers or partners. However, DGC recognizes that its success relies on protecting customer data in transit by building effective security into its networks.
Close partnership
"Security is extremely important to our business because it creates the market confidence that improves our image and enables us to grow our customer base," says Jesper Blomé, Hosting Manager, DGC.

"That is why we have been using Clavister solutions since starting the business. Clavister listens to us when we mention the features and changes that we could use and then they implement them. It's a very good relationship."

DGC uses Clavister Security Gateways which unites the advantages of a carrier-class router and the security features of a modern firewall with all the communication flexibility of a VPN concentrator. The latest version provides features such as support for RADIUS Accounting, Layer 2 transparent mode firewalling, server load balancing and a refined Internet Protocol Security (IPsec) VPN engine capable of handling more than 10,000 simultaneous VPN tunnels with multi-gigabit throughput. Clavister Security Gateway is also designed to offer unbeatable Total Cost of Ownership and price/performance ratios to service providers who need a high performing and reliable security gateway.
Remote access
VPN concentrator functionality is particularly useful for DGC because it incorporates the most advanced encryption and authentication techniques, supports the creation of remote access or site-to-site VPNs and offers service providers a single device for handling large numbers of VPN tunnels.

"All customers that have an IP-VPN from us know that when they are off-site or working remotely, they can connect through a Point-to-Point Protocol (PPP) VPN concentrator from Clavister to access their own IP-VPN," adds Blomé.

DGC is also attracted by Clavister's reliable firewall functionality which it considers is highly effective, easy to manage, offers the high availability and performance that is critical for its customers and delivers crucial scalability to meet the needs and demands of rapidly changing markets.
Versatile routing
"The majority of our IP-VPN solutions are built on Clavister firewalls. When customers buy a central Internet connection, they all go through a Clavister firewall and we also use them for our Application Service Provider (ASP) solutions, both for our own systems and those of our customers. Particularly for the ASP side of the business, when we provide server hosting, it is important to have a lot of smaller networks that we terminate in a Clavister firewall." says Blomé.

Another feature of the Clavister software that is essential to DGC is Policy Based Routing (PBR) which enables routing decisions to be based on policies set by network administrators. ISPs can use policy-based routing to route traffic originating from different sets of users through different Internet connections across the policy routers and this gives them more scope to link with the systems of many different customers.

"Working with Clavister makes our business more successful because it enables us to give a better standard of service to our customers. The many features that Clavister software makes available are crucial for the services we provide and we are now looking forward to the next release of Security Gateway which we are sure will have even more features that will further enhance our business." says Blomé.
About DGC
DGC is a Swedish network operator focusing on Internet Protocol—Virtual Private Network (IP-VPN) based communication services including outsourcing and telephony. DGC was founded in 1987 and during its first 12 years developed into one of the most successful PC manufacturers in Sweden. Early in 2000, it began its transformation to network operation with the introduction of broadband communication and outsourcing services. Headquartered in Stockholm, DGC employs 90 people delivering IP-VPN, Outsourcing and Telephony services. DGC is listed at NASDAQ OMX Stockholm since June 2008.
VISIT PAGE
Customer Testimonials
Don't take our word for it – here's what our clients say: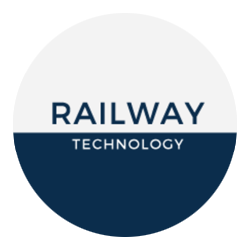 Chen
Yong
Clavister safeguards our network security and contributes to the development of our information systems. Clavister's innovative solutions further guarantee stable and secure operations of our station management system.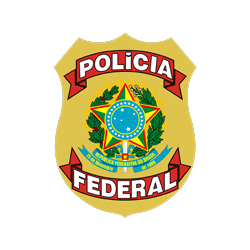 Cleber Monteiro
We are very happy now that we have a highly available network which is much more secure and predictable. Our applications are now far more responsive… and Clavister is the key
to these results.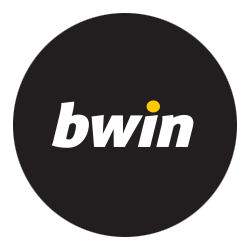 Carl Klingberg
Effective IT security is a key prerequisite of our business. Clavister constantly meets our security expectations and requirements, making it an integral part of our company's success. Our customers need to trust the systems we use and we trust Clavister to deliver vital security.