The Clavister portfolio is composed of a wide range of products that come in a variety of shapes and features. To discover and make the most of them, Clavister offers an extensive curriculum for administrators, security enthusiasts and sales partners wanting to refresh their technical knowledge, enhance their security expertise or maximize their investment in Clavister products and services.

Training is one of the most important activities that you can engage in. Read about our offer below, check out currently available sessions and put knowledge where it makes a difference!
Three different course formats are available:

• hands-on instructor-led online/onsite sessions that include lab access
• hands-on e-learning that include lab access and trainer support
• e-learning
More Information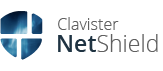 Become a Clavister NetShield Expert
Deep down at the heart of every NetShield service-based firewall (SBFW) lies cOS Stream. Clavister cOS Stream provides network security functions while delivering high throughput performance by fully utilizing the parallel processing advantages of multi-core hardware platforms. As Clavister's second generation network security operating system offers seamless integration of all its subsystems, in-depth administrative control, as well as exposing a minimal attack surface which helps negate the risk from security attacks.
Clavister NetShield Fundamentals (ILO+LAB)
Clavister NetShield fundamentals is the first training to attend for anyone not familiar with Clavister's high performance products. It is the prerequisite for the rest of the Clavister NetShield course. It is a hands-on training that teaches you the fundamentals needed to introduce Clavister NetShield into your own network.
After completing this training you will have a good understanding of how to properly install and configure your Clavister NetShield, and how it fits into a typical scenario, for example in telecommunications network. You will also gain good insight in its various subsystems and their purpose.

This 2-day ILO+LAB training covers a lot of ground and provides you with the knowledge on how to:

• manage your product using the CLI
• understand the concepts of objects and security policies
• set up a comprehensive reporting system with logging, SNMP monitoring, traps ƒand statistics
• get rid of downtime by using high availability
• master NATing tools and techniques
• inspect traffic using Intrusion Prevention System, ALGs, SCTP and SSL inspection
• configure threshold rules and traffic shaping
• install and use InCenter management and REST APIs
SCHEDULE
GET QUOTE NOW
GET BROCHURE
Clavister NetShield VPN (ILO+LAB)
As a cost effective way to connect people and organizations securely, VPNs have been and will continue to be massively used. But the only way to feel truly secure is to know the ins and outs of the technology. Clavister NetShield Virtual Private Network takes a deeper approach to the various VPN techniques available in SBFWs.

This 1-day ILO+LAB training will teach you how to:

• understand fundamental concepts such as IPsec and IKE
• configure Client VPN solutions using SSL VPN and IKEv2
• authenticate users using certificates, PSKs and RADIUS
• troubleshoot VPN tunnels
SCHEDULE
GET QUOTE NOW
GET BROCHURE
Clavister NetShield Routing (ILO+LAB)
Being also a router, Clavister SBFWs offer powerful possibilities in a variety of routing scenarios. This training gives you further insight on how to make the most of different routing mechanisms.

Some of the different subjects covered by this 1-day ILO+LAB training are:

• static routing
• VLANs and Service VLANs
• virtual routing
• policy-based routing (PBR)
• proxy ARP
• dynamic routing ƒwith OSPF and BGP
SCHEDULE
GET QUOTE NOW
GET BROCHURE

Clavister for Schools
Clavister for Schools is an educational package developed for teachers involved in nurturing the IT technicians and cybersecurity experts of tomorrow.
The package includes our one of a kind advanced firewall, complete with an education license together with a well-proven training material from Clavister Education. This package will help you deliver a modern cybersecurity education that sparks students' curiosity and interest.
The Clavister for Schools package includes:

• firewalls, hardware or virtual
• yearly education licenses
• self-paced online trainings
• 2 certification test attempts per student
GET QUOTE NOW
GET BROCHURE
Training Request
Contact our training team directly to schedule or ask about a course.