THE PROBLEM
Cybercriminals with malicious intent try to send pieces of code or links through the firewall in order to persuade the users to create a pinhole from the inside.

This often enables cybercriminals to take control of a piece of the user's equipment and provides the them with a platform to explore the digital assets inside your company. Attacks are often very well covered and even the most careful user can make the mistake to aid the cybercriminal unintendedly.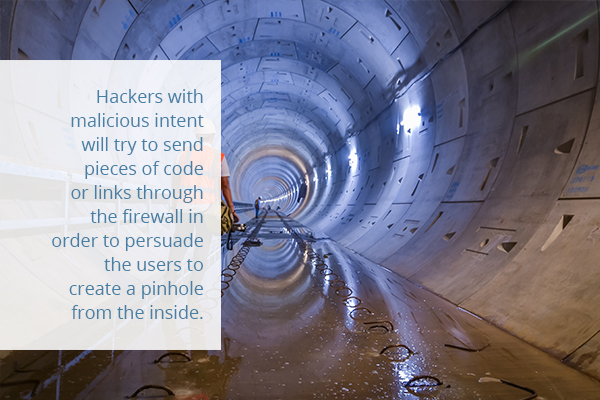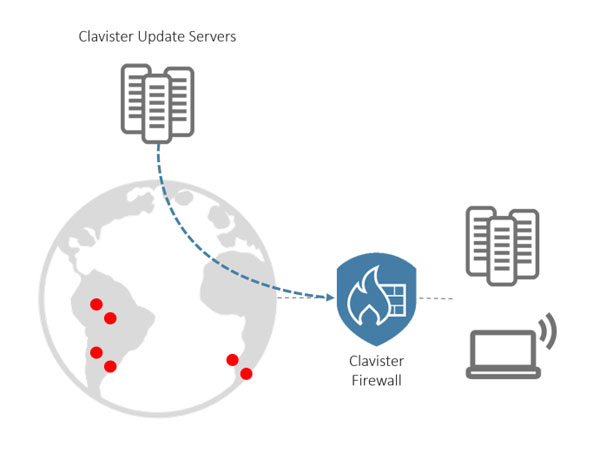 SOLVING THE PROBLEM
Next-Generation Firewalls provide integrated threat protection in several forms. Untrusted traffic can be scanned for viruses and malware based on multiple signature databases, artificial intelligence and behavior detection. All email and web traffic specifically gets thoroughly screened for known threats or suspicious behavior. For example, attachments must be screened as well as links in emails checked if their destination is the same as the domain the
mail has been sent from.

IP Addresses are unique and information about their reputation on how trusted they are is collected centrally. Based on this reputation, the Next-Generation Firewall can add policies to block traffic from less reputable sites proactively.
THE RESULT
With a Next Generation Firewall from Clavister in place you protect your network and users from cybercriminals and intruders. Malicious content will be stopped and traffic from sites with questionable reputation can be avoided. Users can focus adding value to the business and stop worrying about suspicious looking emails and web content.
INTEGREATED ANTIVIRUS SCANNING
Solutions & Customers
The following solutions and customers benefit from this use-case: