THE PROBLEM
Enterprises depend on their inter-office connectivity and therefore need a solution that is robust, reliable and secure. In a distributed office environment, real-time communication between systems is key for business intelligence and enablement. In the past companies rented private leased lines or used MPLS solutions. These solution proved to be limiting and costly and often with a lock-in to a single telecom provider. Requirements for flexibility and reduced costs have resulted in usage of virtual private networking setup over common internet connections on each site. Advances in cloud enablement have introduced packaged solutions called Software Defined—Wide Area Networks—or SD-WAN.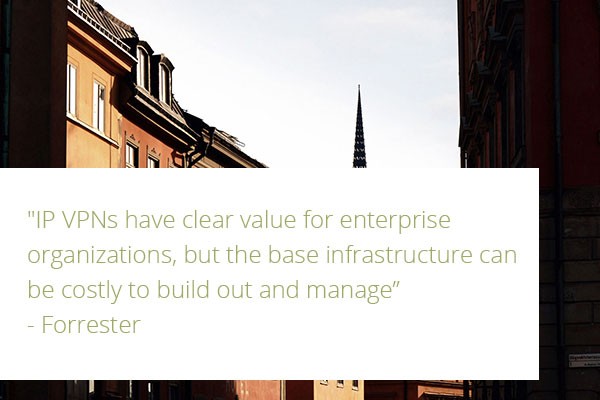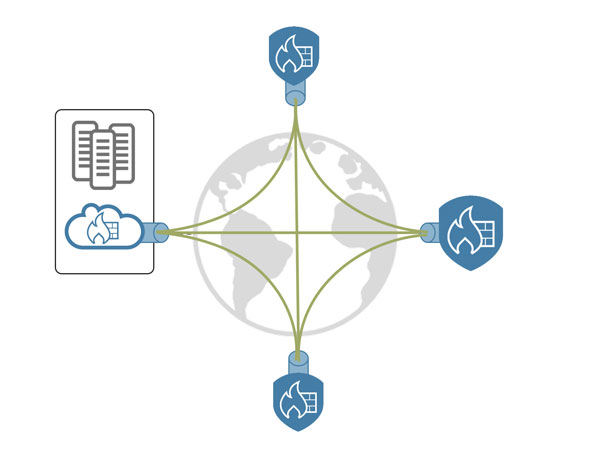 SOLVING THE PROBLEM
Clavister's Secure SD-WAN solution combines the Reliable Secure VPN use-case and other use-cases such as Firewalling and Routing & Load Balancing. It offers them in a software only virtualised solution for deployment in the cloud or on a range of hardware appliances. A virtual network between your locations is setup easily with management tools allowing for secure communication between the sites and the cloud.

Clavister's smallest setup is just between two locations while the largest installation connects over 3,000 different locations with close to 10,000 unique VPN tunnels. With holistic management capabilities and Policy-based Routing the solution is both flexible and scalable as well as easy to manage.
THE RESULTS
Companies using SD-WAN VPN solutions save significant operational costs compared to leased lines or MPLS solutions. Also, unlike with MPLS, the internet service provider can differ on each location. A wide choice of Internet transports (such as Cable, DSL, Fibre and 4G) may be used furthering empowering flexibility and cost reduction.
CONNECT BRANCH OFFICES
Clavister VPN connects branch offices and remote locations securely and cost effectively.
CENTRAL MANAGEMENT
Zero-Touch Provisioning and central management provides cost efficient operations and rapid deployment.
SECURE SD-WAN
Combining VPN and other use-cases builds the perfect Secure SD-WAN for any distributed enterprise.
Solutions & Customers
The following solutions and customers benefit from this use-case:
SOLUTION
Secure SD-WAN
Optimise business connectivity and security across multi-site locations
SOLUTION
Backhaul Security Gateway
Secure links between the access
and core network
SOLUTION
Regus
Workplace-as-a-Service company
connecting 3 000 centers in 100 countries