THE PROBLEM
Businesses are dependent on their communication infrastructure to keep operations efficient. The slightest amount of downtime of a connection can hurt productivity—or make a critical remote site unreachable. With the entire business being more dependent on connectivity the entire workforce risks becoming unproductive.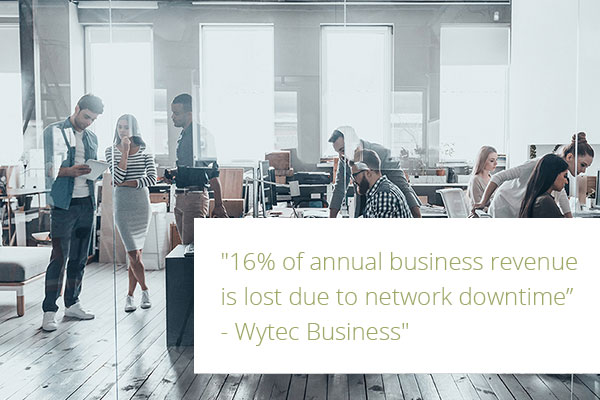 SOLVING THE PROBLEM
With the right infrastructure, businesses can utilize lower cost second connections (such as Cable, DSL, and 3G) to serve as a backup route when needed. In larger setups, the Firewall can act as a traffic router and make complex decisions with easy setup.

Smooth failover
Link aggregation and fault tolerance in order to accelerate throughput and provide smooth failover
Advanced traffic distribution
Advanced traffic distribution algorithms to make application or user based routing decisions
Health monitoring
Health Monitoring providing instant failover when needed
Business continuity
VPN over multiple WAN links providing business continuity to remote sites
THE RESULT
Built in advanced routing and load balancing functionality secures business continuity utilizing cost efficient paths. It also eases maintenance and migration paths for IT technicians—eliminating the need for additional 3rd party equipment.
"Implementing load balancing is a marginal effort providing peace of mind to secure business continuity during network failure."
UN-INTERRUPTED
REVENUE STREAMS
INCREASED CUSTOMER
SATISFACTION
Solutions & Customers
The following solutions and customers benefit from this use-case:
SOLUTION
Secure SD-WAN
Optimise business connectivity and security across multi-site locations
SOLUTION
Backhaul Security Gateway
Secure links between the access
and core network
CUSTOMER
Regus
Workplace-as-a-Service company
connecting 3 000 centers in 100 countries