Defence Cyber Security – Moving Beyond DIY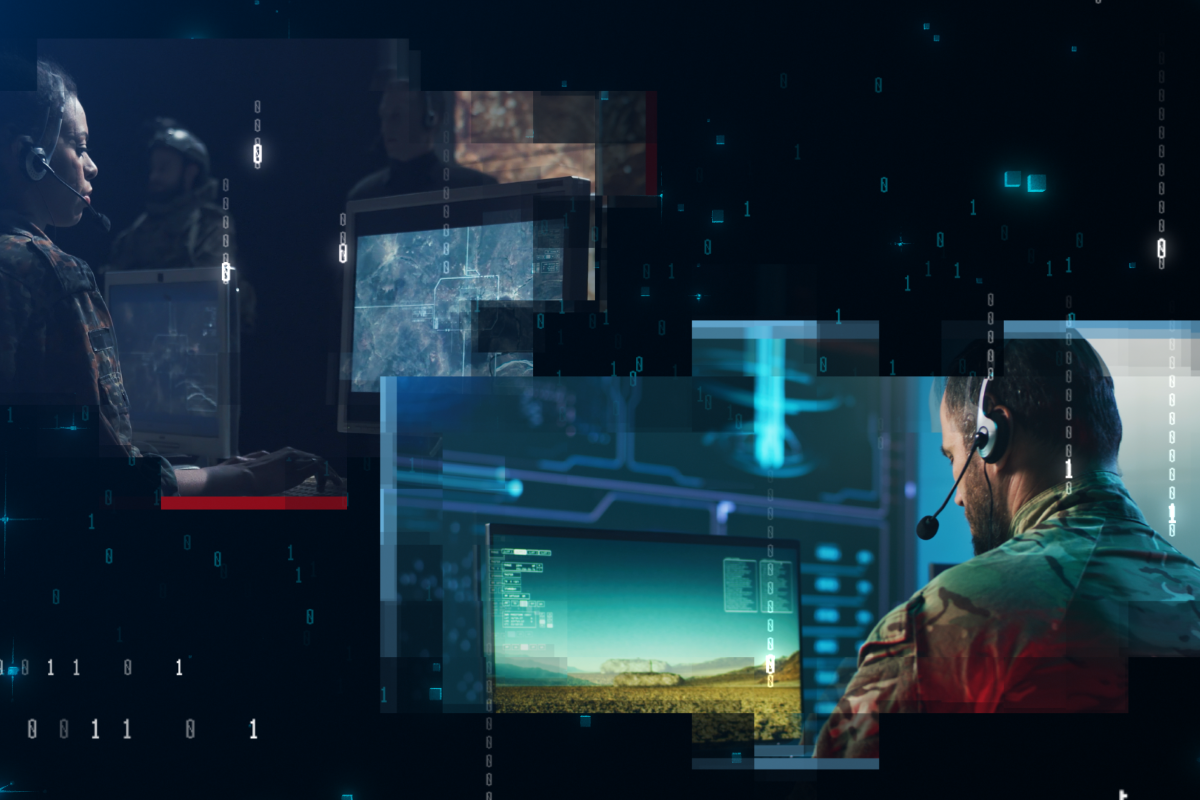 The field of cyber security is growing rapidly, and the demand for skilled professionals is skyrocketing. Success in the cyber space is not just about having access to the latest technology but equally important is the optimal use of that technology combined with the specific domain expertise. According to Cybersecurity Ventures, there are an estimated 3.5m unfilled cyber security jobs currently.
The defence sector faces several unique challenges when it comes to cyber security, including the need to protect a wide range of assets, including military equipment, communication networks, and critical infrastructure. Within the defence sector, the shortage of skilled cyber security professionals is more severe and expected to worsen over time as demand for cyber security professionals continues to grow. Several factors contribute to this shortage:
Rapidly Evolving Technology: Cyber security technology is rapidly evolving, and new threats are emerging every day. It can be challenging for defence organisations to keep up with the pace of change and find qualified professionals who are up-to-date with the latest developments in the field.
Competitive Job Market: The job market for cyber security professionals is highly competitive, with many private sector companies offering attractive compensation packages to lure top talent. Ability to work with the latest tech and sharpest minds in the private sector is an attractive factor for cyber security professionals.
Lack of Training and Education Programs: While there are several training and education programs available for cyber security professionals, they may not be tailored to the unique needs of the defence industry. Many defence organisations may not have the resources to develop their own training programs, leaving their employees ill-equipped to handle complex cyber threats.
Security Clearance Requirements: Many positions within the defence industry require security clearances, which can be a significant barrier to entry for many cyber security professionals.
Collaboration with Industry and Academia is Crucial
To address the cyber security shortage, defence organisations need to look at cyber security holistically and as a long-term competitive differentiator. As military platforms and weapon systems become increasingly digital and connected, cyber security controls need to be embedded as an integral part in the designing phase, to comply with 'secure by design' framework. Defence leaders should consider cyber security as 'value-added investment' because when implemented correctly, cyber security can increase competitiveness and provide technological leadership. Everywhere in Europe, defence spending is increasing and 'secure by design' military platforms and equipment can stand out in the crowd.
For defence contractors, we suggest investing in a three-pronged strategy to ramp up cyber capabilities:
Invest in recruiting and training programs: to attract and develop the next generation of cyber security professionals. These programs should be tailored to the unique needs of the defence industry, specific military platforms and aligned with latest cyber security trends and technologies.
Partner with educational institutions and research organisations: defence organisations should consider partnering with educational institutions to develop cyber security programs that prepare students for careers in the defence industry. By doing so, they can help build a pipeline of skilled cyber security professionals who are ready to tackle the challenges of securing critical defence assets.
Explore Cyber Security as-a-Service (CSaaS): cyber security technology evolves at a fast pace and tapping into the in-house expertise of cyber security vendors can be beneficial for the defence organisations to obtain not only the technology and but also the professional expertise to use it. CSaaS model can be extended to the whole cyber security function as service and provides a quicker way to get started compared to hiring new personnel. You can gain access to a multitude of competences from security strategy, professional services to technical skills and the experience from the latest cyber threats and technology advancements in other non-defence markets.
Clavister: Cyber Expertise You Can Rely On
Here at Clavister, we have been working with defence organisations to augment their IT teams with the required cyber security expertise to fill the gaps. Working with defence primes like BAE Systems and General Dynamics, our trained cyber security professionals have built in-depth knowledge and expertise on specific military programmes, allowing them to work as extension of in-house IT and cyber security teams. This combination of commercial cyber security and defence expertise is particularly useful as it provides scalable capacity that can grow as the cyber security efforts ramp up in defence programs.
Here is an example of a cyber security architecture assessment that can identify gaps and build a plan for implementation of cyber security use cases:
Here are some of the focus areas for cyber security services for the defence industry:
Risk assessment of current cyber security measures and gap analysis. Risk assessment helps identify vulnerabilities in the entire supply chain and risks to military platforms and infrastructure allowing the development of a targeted cyber security strategy & planning document
Implementation of cyber security design for specific military programs
Ongoing cyber security advisory role for specific military programs
Cyber Security Awareness Training to educate employees on cyber threats and best practices to prevent cyber attacks.
Learn more about our cyber security expertise: Clavister Defence Cyber Security Expertise
Contact us to find out how we can support you