Clavister InControl of SD-WAN – Simple & Secure Remote Working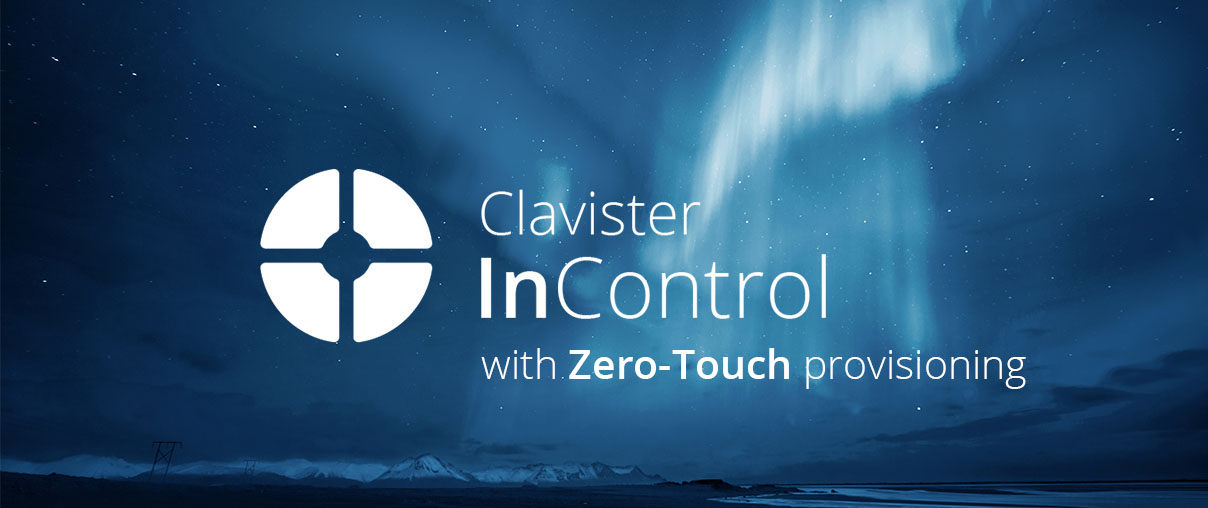 The release of Clavister InControl 2.30.00 marks a new milestone in simplified configuration of Secure Software Defined Wide Area Network (SD-WAN). When managing installations with multiple Clavister NetWall firewalls it is now possible to quickly create a secure private network setup— through just a few clicks. A group of firewalls can effortlessly be connected with IPsec tunnels in a Hub and Spoke pattern, which connects networks on both sides of the tunnels. The administrator doesn't need to put in encryption parameters, simply point out the nodes and the wizard takes care of the rest.
The centralized graphical user interface can also be used to add multiple spokes to an existing SD-WAN setup—without needing to configure individual VPN tunnels or routing policies.
Zero-Touch Provisioning for Remote Working
IT administrators and Managed Security Service Providers can use the new configuration wizards in combination with Zero-Touch Provisioning to further simplify deployment of remote working sites. Clavister NetWall desktop models can be shipped directly to the deployment site and be pre-configured in Clavister InControl using the shadow appliance and configuration wizard functionality.
Check out this Aurora Story about IT Manager Anna who quickly needs to deploy secure remote working capabilities to all consultant colleagues. And see how IT Administrator Peter uses minimal effort to support Anna in her deployment of a Secure SD-WAN to all.
Clavister InControl 2.30.00 is available today and included with every Clavister NetWall license—both with Clavister Product Subscriptions (CPS) and with Clavister Security Subscriptions (CSS)—download it here from myClavister.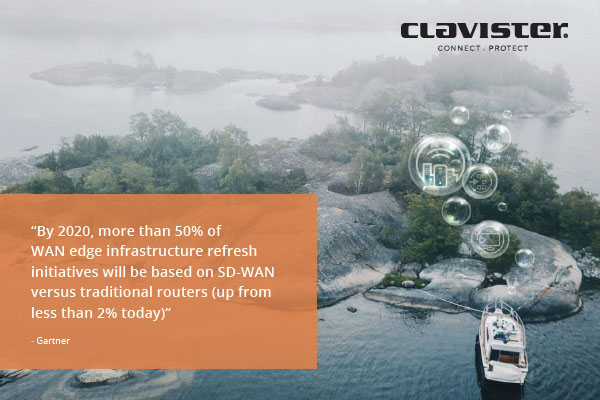 Elastic Security for Business Continuity
Run by MSSPs, the Elastic Security solution adds Advanced Threat Protection, Identity & Access Management and Endpoint security to a Secure SD-WAN build out of solid European firewall technology.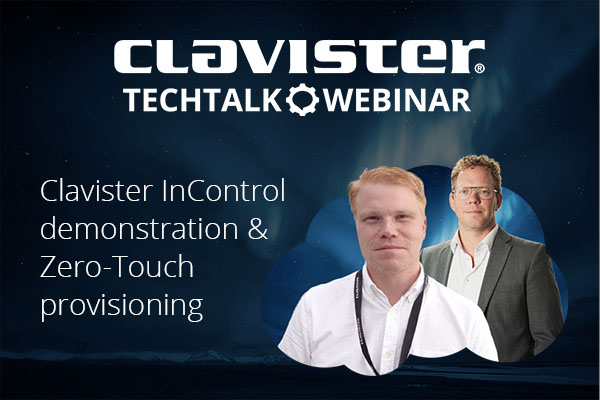 Watch demos on our TechTalk Webinar!
Check out the recording of our latest Clavister InControl TechTalk webinar where Product Manager, Mattias Nordlund shows how to run Clavister NetWalls in a Secure SD-WAN setup.