World Password Day Signals Perfect Time to Reveal Clavister EasyAccess 3.2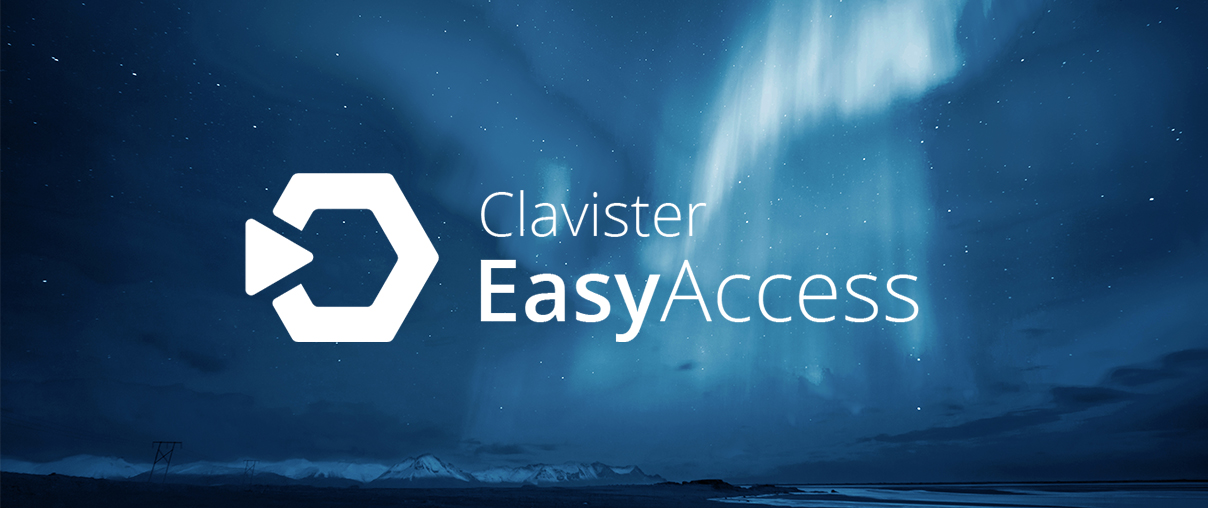 Each year on the first Thursday in May, World Password Day promotes better password habits. Passwords are critical gatekeepers of our digital identities, allowing us to access online shopping, dating, banking, social media, private work, and life communications. Passwords are critical to our digital life, yet we are extremely poor at remembering good versions of them.
EasyPassword
There's no better time to introduce #NoPassword. At Clavister we have long been advocating that a multifactor setup with login, phone, and biometric validation is the ideal way to secure access to digital systems. But too often—likely on legacy systems may not be possible. A system may be connected to the Active Directory to use central credentials —but does not support SAML (Security Assertion Markup Language) or other federation protocols. We all have 2 or 3 systems like this in every company, from time-reporting to expense report systems—there is always something.
This is why, with the launch of Clavister's EasyAccess we're including EasyPassword with every CSS license. Clavister EasyPassword is an application that allows users to securely reset their forgotten password—all by themselves, using their OneTouch app with biometric authentication for validation. This is ideal after the long summer months, employees come back and login those seldom used services— connected to AD, but no SAML functions. Enabling password self-service reduces cost and lowers frustration—it greatly saves time getting your users back to work as well. The functionality includes control of checks for passwords, validates them to passwords know "in the wild" and also the administrators to configure a blacklisting of passwords.
All functions designed to offload IT even more.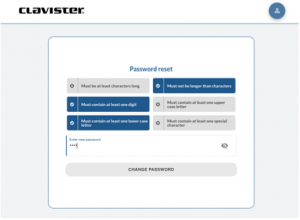 One App
Clavister EasyAccess 3.2 also includes a few other features—the mobile app Clavister OneTouch, that besides the biometric authentication method, now also integrates One Time Password functions. This is useful for those external services that can authenticate using OTP—or for situations where online connectivity from the mobile phone is not possible. Of course, if you prefer you can continue to use the separate OnePass app as well, but the integrated experience will be easier to manage for most administrators.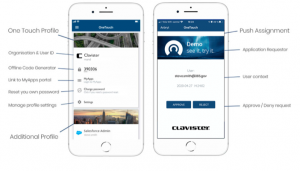 Single-Sign-On
An awesome users experience is critical for every multifactor authentication implementation. With multifactor authentication we do ask the user to change their behavior a little bit – and if it's not smooth and saves time, users will get frustrated. A great way of mitigating this is by implementing single-sign-on through a MyApps portal. In this way you can provide direct one-click access to popular applications like Jira, Confluence, Office365 and Salesforce.com. No need for usernames, no need for passwords—just login once with OneTouch and click.
Unfortunately, some of these services may seem difficult to setup. But they don't have to be and with EasyAccess 3.2 we now provide easy documentation for the most common SAML scenarios to help you quickly get value out of our installation.
We now also support OpenID connect Relying Party supporting even more new SAML scenarios.
Upgrade Free
Upgrade your EasyAccess installation and download version 3.2 from MyClavister today. Or if you like to try it check out our demo at www.clavister.com/demo and sign up for EasyAccess Fundamentals Training.