Clavister Announces New Italian Distributor ICOS to Sell Clavister EasyAccess, Clavister NetWall and other Aurora portfolio products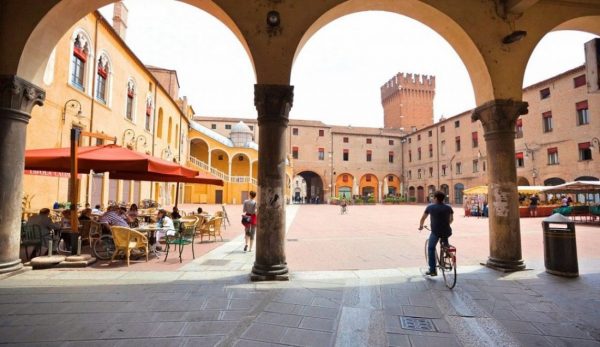 The commitment of this new distributor in the area of cybersecurity will work hand in hand with Clavister to provide complete solutions for ICOSs' customers and their digital security.
Örnsköldsvik, Sweden, 24, September, 2019. Clavister, a leader in cybersecurity solutions, announces that ICOS, a value-added distributor of IT solutions based in Italy, specializing in developing enterprise cybersecurity solutions, has signed a distribution agreement to offer Clavister's solutions to their reselling network.
Through a portfolio approach, Clavister provides a unique and innovative framework of solutions called the Aurora Framework that ensures their customers' business continuity and cybersecurity. A security-first approach requires addressing the holistic need to manage endpoints, guarantee secure access to increasingly decentralized resources, validate the identity of users that access the network as well as the applications and the systems—be that in the cloud or on premise. The Clavister Aurora Security Framework is an intelligent ecosystem of products that work together to create a comprehensive IT security model, capable of facing all the challenges of enterprise security. Included in this umbrella of cybersecurity is the newly launched Clavister EasyAccess products, part of Identity Access Management (IAM), as well as its Clavister InCenter management tool and Clavister NetWall firewalls.
"Clavister is the first important step in creating a strong cybersecurity offering in our portfolio," explains Riccardo Maiarelli, President and CEO of ICOS on signing of the new agreement. "Our company has a solid tradition in the field of security, which it has never overlooked, although in recent times the focus has been more on infrastructure solutions. Given the growing need to protect strategic digital assets, we have decided to refresh our strong commitment to this area. Today, we are pleased to start doing so by partnering with one of the leading cybersecurity vendors in Europe, recognized for its high technology and remarkable capacity for innovation," states Maiarelli.
In conjunction with closing the partnership with Clavister, ICOS will strengthen its range of services with the aim of becoming an authority for partners in the area of cybersecurity. In addition to supporting the partners' sales cycle, ICOS will provide them with a complete range of value services, ranging from pre-sales consulting, to technical and commercial training, to helping the research and creation of business opportunities.
"As a value added distributor (VAD), ICOS is certainly in line with the growing demand for increasingly specialized and competent support and we're excited to have them offering our products to the Italian market. ICOS operates throughout Italy and provides its customers with training services, pre- and post-sales consultancy with a highly appreciated value added. Precisely for those strengths, we're very satisfied to announce this collaboration and will work closely with ICOS to succeed in this important European market," declares Clavister's Sales Director for Italy, Alessandro Predieri. "From now on, resellers can contact ICOS for any information or details regarding the partnership and procurement of Clavister solutions."
Want to find out more about Clavister's partner programmes? Click here to find out more….
For more info and media inquiries, contact:
Sam Coleman
Marketing and Corporate Communications Manager
Sam.coleman@clavister.com
CLAVISTER
Clavister is a leading European cybersecurity vendor with over 20 years of experience. Seated in Sweden, the company has customers—communication service providers, governments, enterprises and managed security service providers (MSSPs)—in more than 150 countries. Clavister provides unique security solutions to protect their digital assets and secure business continuity. The stock, Clavister Holding AB, is listed at NASDAQ First North under short name CLAV.
ICOS
ICOS operates as a value-added distributor (VAD), offering IT solutions and services designed to enable customers successfully face today's most complex business challenges. The company is able to provide a complete range of solutions for the enterprise and cloud data centers, with particular focus on the 'digital transformation' trends. Thanks to its technological partnerships, ICOS can offer a complete set of market leading solutions, integrating them with technical, marketing and training services. With headquarters in Ferrara, ICOS addresses the entire national territory through the presence of commercial offices in Milan and Rome. Info at www.icos.it
For more info and materials please contact:
Riccardo Fantoni
Strategic Marketing & Communication Manager
ICOS S.p.A.
rfantoni@icos.it
Tel. (+39) 0532 783411