Clavister's Capital Markets Day 2019 Addresses 5G and IIoT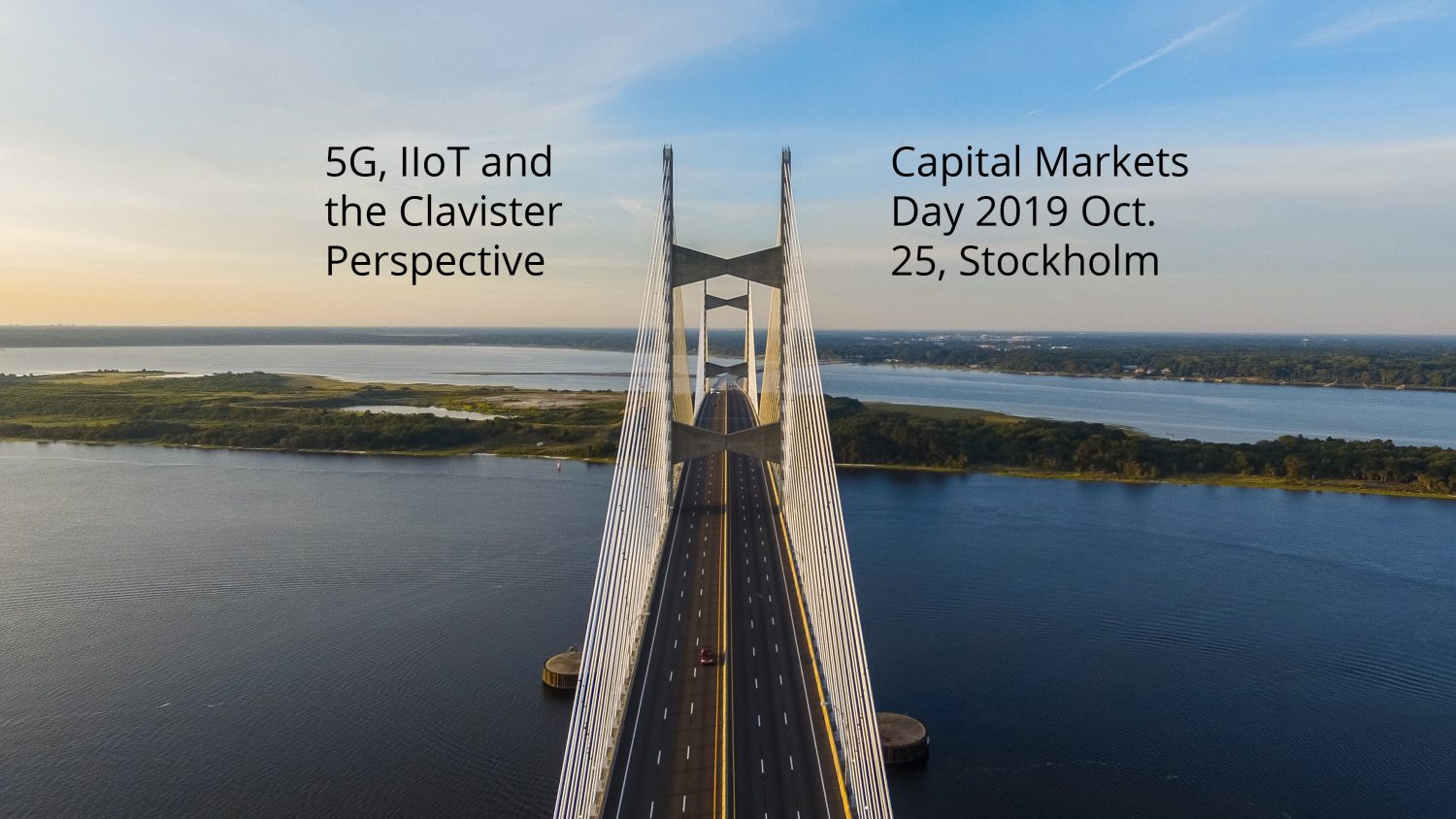 Örnsköldsvik, Sweden, 3rd October, 2019. Clavister, a leader in cybersecurity solutions, will host its 2019 Capital Markets Day this October 25th at the Convendum Coworking Space at Katarinavägen 15 in Stockholm.
This year the participants will get a more in-depth understanding of the 5G and Industrial IoT (IIoT) markets and Clavister's specific position within them.
Presenters will be John Vestberg, Clavister President and CEO; Staffan Dahlström, CEO of HMS; Przemek Sienkiewicz, Clavister Chief Strategy Officer and Johan Edlund, Chief Marketing & Products Officer.
To register, please click here
https://www.eventbrite.com/e/clavister-capital-markets-day-2019-5g-iiot-and-the-clavister-perspective-tickets-74811255479
For more information, please contact:
Sam Coleman, Marketing and Corporate Communications Manager
sam.coleman@clavister.com
About Clavister
Clavister is a leading European cybersecurity vendor with over 20 years of experience. Seated in Sweden, the company has customers—communication service providers, governments, enterprises and managed security service providers (MSSPs)—in more than 150 countries. Clavister provides unique security solutions to protect their digital assets and secure business continuity. The stock, Clavister Holding AB, is listed at NASDAQ First North under short name CLAV.