Clavister Enhances Zero-Touch Provisioning for Elastic Secure SD-WAN with InControl 2.20.00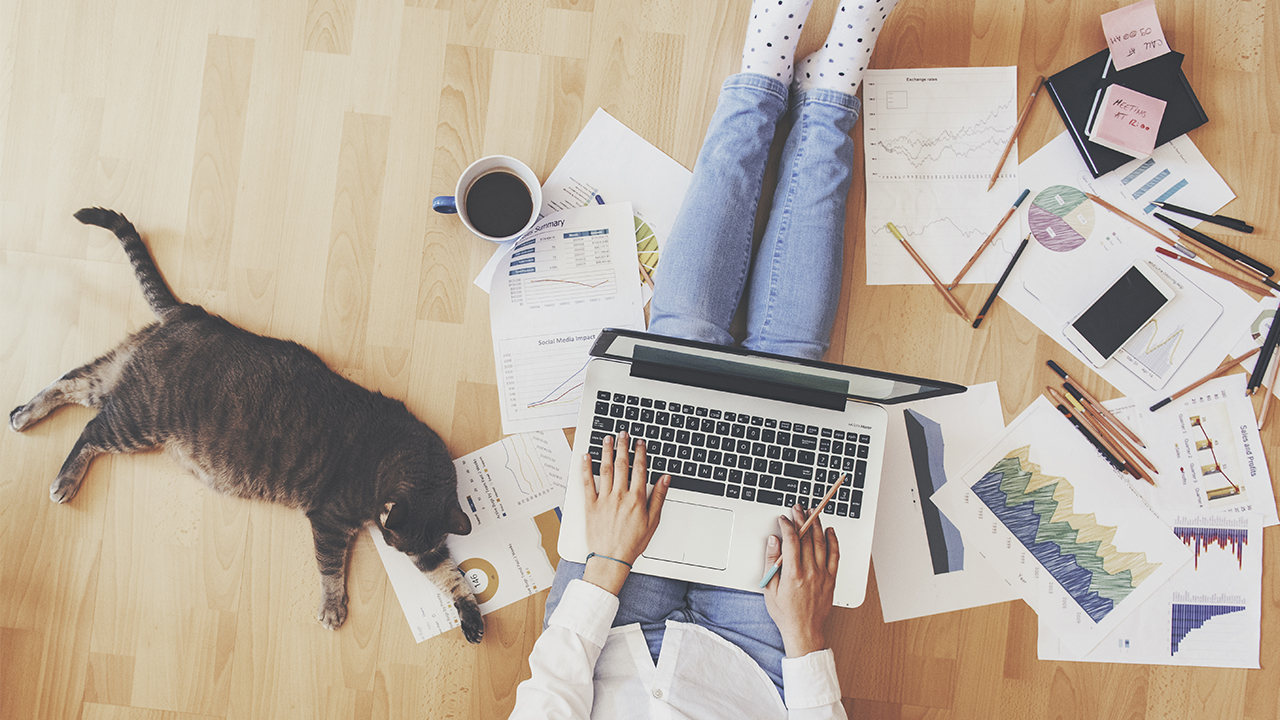 The latest release of the management software enables IT administrators and Managed Security Service Providers to reduce time to deployment new SD-WAN sites to minutes.
Örnsköldsvik, Sweden, March 12, 2020. Clavister, a leader in high-performance cybersecurity solutions, announces its latest software release of Clavister InControl. Clavister InControl 2.20 has new features specifically for Elastic Secure SD-WAN deployments.
Clavister NetWall E-Series firewalls can be registered so that they can be shipped directly from the factory to their deployment site. When plugged in at the site, the unit will automatically contact Clavister's provisioning network, find the Clavister InControl server they should be contacting and create a secure connection towards the management platform to request its configuration profile. There's no need to pre-configure a unit and the provisioning is entirely done online without the need for out-of-band USB images to be distributed.
New in Clavister InControl 2.20 is that the administrator can now pre-stage each individual unit that is expected to come on-line with a configuration profile in the management server. This new functionality called Shadow Appliance empowers the administrator to create a configuration specifically tied to a unit's identity with all desired use-cases enabled and a full rule set included. As soon as a unit is connected and made contact with the server, upgrade procedures are initiated automatically if required, the unit is provisioned, and it will direct connect to its SD-WAN peers as per configuration. The time from plugging in a unit to having a site operational is literally minutes after unboxing.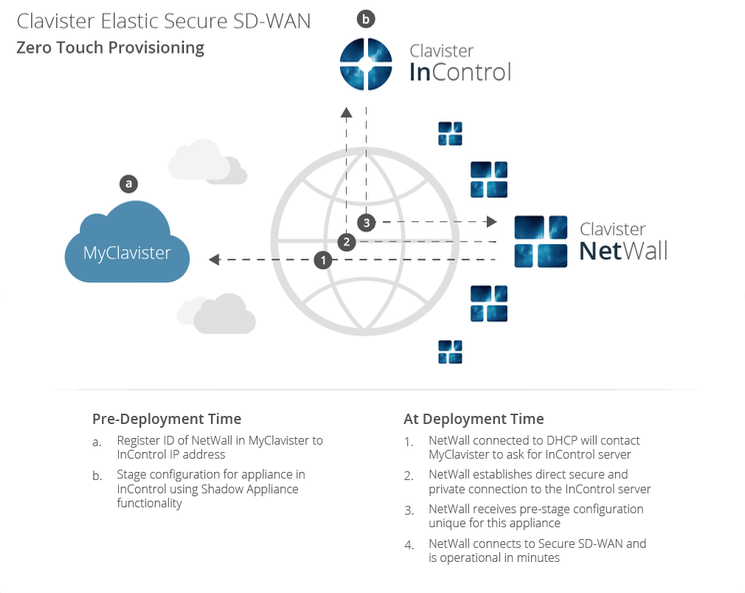 "Managed Security Service Providers and IT administrators at distributed enterprises require manual intervention to be at a minimum in order to efficiently roll-out and manage SD-WAN networks with minimum manpower." said Stefan Brodin, Commercial Solution Manager at Clavister. He continued: "Clavister InControl 2.20 delivers key pieces of our vision for further simplification of security infrastructures."
Clavister InControl 2.20 is available included with every Clavister NetWall—both with Clavister Product Subscriptions and with Clavister Security Subscriptions—and available for immediately download from myClavister.
For more information, contact
Mattias Nordlund
Product Manager
mattias.nordlund@clavister.com
Please see the full release notes on MyClavister
Related products
Clavister NetWall
Clavister InControl