Swedish Prime Minister, Ulf Kristersson, visits Clavister HQ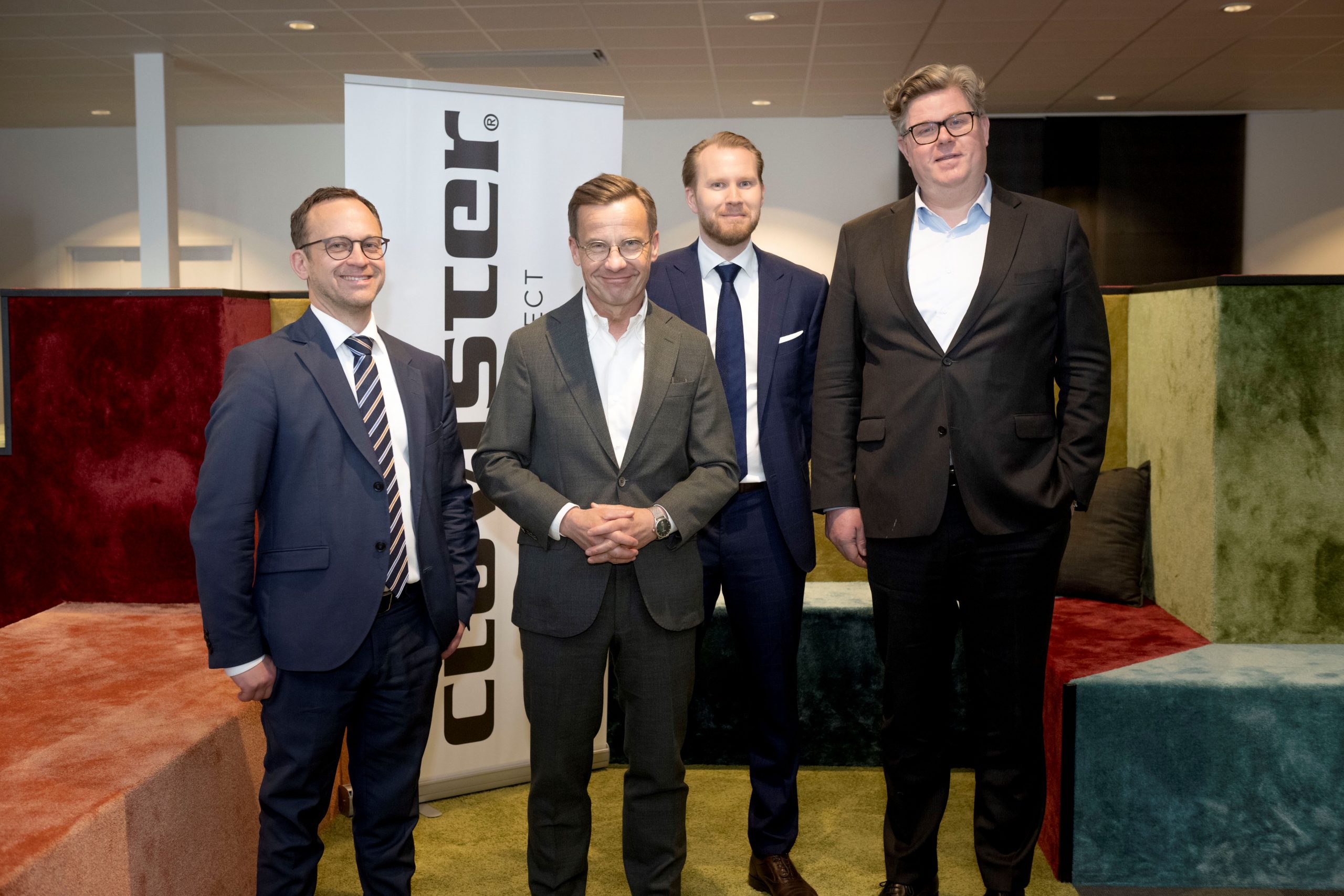 11th May, 2023 – Örnsköldsvik, Sweden – Clavister, a leader in European cybersecurity for mission-critical applications, hosted Swedish Prime Minister, Ulf Kristersson in its headquarters in Örnsköldsvik this week. The Swedish Minister of Justice, Gunnar Strömmer, also joined the Prime Minister for the visit.
The visit started with a tour of Clavister's office, together with company CEO, John Vestberg, and CFO, David Nordström. John gave a brief presentation on Clavister and our cyber security solutions and how we are helping to protect critical infrastructure and private sector organisations. The Ministers showed great interest and engaged in lively discussions, asking many questions. The ministers also visited our research lab, to get deeper insights into our work, and met with several of our employees. They also enjoyed the interactive demo of AI-powered Cyber Armour, which is currently being used to secure both military platforms and satellite communications.
European digital sovereignty requires European cyber protection and Sweden is actively playing its part in it. PM's visit at Clavister is a testament to the role Clavister plays in Swedish and European cyber security. Clavister has been part of EDF and FMV research consortiums and collaborates with other industry players to strengthen European cyber security.
"It's great to see that the Swedish government has a great interest in cyber security issues and takes the challenges seriously. It was an honour to host Prime Minister and Justice Minister and show them around Clavister's head office. They seemed to appreciate the opportunity to meet and talk about cybersecurity with our awesome colleagues, and to see and test technology that is at the absolute forefront of the industry", says John Vestberg.