Clavister announces changes to Board structure aligned with business priorities, bringing in Stina Slottsjö as new Director in 3-person team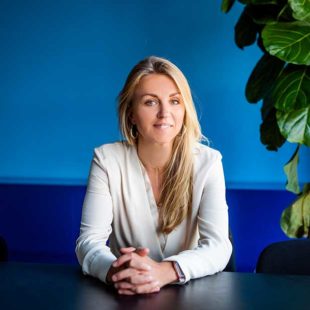 – The restructuring, which was put forward and approved at the company's Extraordinary General Meeting on the 29th of March, will streamline Clavister's business structure and supports its overall ambition for leaner, more efficient management.
– The new Board will comprise pre-existing members Jan Frykhammar and Staffan Dahlström, alongside the new addition of Stina Slottsjö as Director.
1st April, 2022 – Örnsköldsvik, Sweden – Clavister, a leader in high-performance cybersecurity solutions, has today announced a restructuring of its Board of Directors following an Extraordinary General Meeting (EGM) held on March 29th, 2022. Former members Jan Frykhammar and Staffan Dahlström have been reinstated, alongside a new addition to the Board in Stina Slottsjö.
The change will mean a smaller and leaner Board of Directors for the company that is better suited to increasing operational efficiency and closely aligned to its strategic business objectives. The decision also frees more resources for Clavister to continue growing the business and providing excellent service to its customers.
Jan Frykhammar and Staffan Dahlström, both originally elected to the Board in 2018, will ensure their industry expertise and understanding of Clavister's journey is retained, while new addition Stina Slottsjö brings 10 years of experience within the telecom and energy industries, where she has led and executed within sales, customer success and support.
Slottsjö, who currently holds the role of Senior Vice President – Commercial at Swedish UCaaS and telecommunications company Telavox, is passionate about consultative, value-based selling and specialized in leading commercial transformation programs. She has a proven track record of creating and executing strategies and tactics, which will mean she is perfectly suited to join the leadership team at Clavister. Holding a master's degree in engineering physics and technology Management from Lund University, Stina began her career at Scania, quickly rising through the ranks in roles at E.ON Sverige and at renewable energy firm Vestas.
Commenting on the announcement, CEO John Vestberg said: "We are pleased to be making this change to the structure of our Board and would like to extend a very warm welcome to Stina in her new position as Director. Not only does this change align with our wider business priorities, but it also reinforces our proud Swedish heritage and echoes our 'Security by Sweden' ethos. Importantly, I'd also like to thank the outgoing Board members for their work and dedication on behalf of all at Clavister."