Clavister Appoints David Nordström as CFO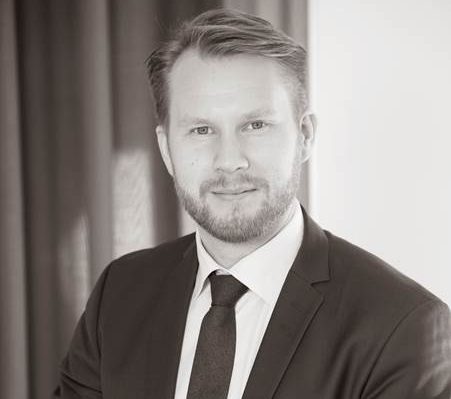 Örnsköldsvik, Sweden, June 9, 2020. Clavister, a leader in high-performance cybersecurity solutions, welcomes David Nordström as CFO to the company. Nordström is currently an authorized auditor having been with PwC in Stockholm since 2011. As main auditor for some ninety companies, Nordström has also been in charge of larger auditing projects towards publicly listed clients. Nordström will commence his new role at Clavister on October 1 when he joins the group management team at Clavister's headquarters in Örnsköldsvik.
"I am delighted that David is joining Clavister and I'm convinced that he will be a very appreciated leader and colleague. David's enthusiastic leadership style—combined with his thorough financial knowledge—will be very valuable for us on our continued growth journey," comments John Vestberg, President and CEO, Clavister.
"I'm looking forward to join the Clavister team and shoulder the role as CFO. My impression is that Clavister is on an exciting growth journey that has barely started, and that with a comprehensive offering of relevant products and services. I'm personally attracted to companies with businesses that can make a difference for its customers. Clavister is clearly such a company through its devotion to securing business continuity," concludes David Nordström.
For additional information regarding this press release, please contact:
John Vestberg
President and CEO
+46 (0)660-29 92 00 or ir@clavister.com
About Clavister
Clavister is a leading European cybersecurity vendor with over 20 years of experience. Seated in Sweden, the company has customers—communication service providers, governments, enterprises and managed security service providers (MSSPs)—in more than 150 countries. Clavister provides unique security solutions to protect their digital assets and secure business continuity. The stock, Clavister Holding AB, is listed at Nasdaq First North, Growth Markets. FNCA Sweden AB is the Company's Certified Advisor (+46 8-528 00 399, e-mail: info@fnca.se).
This information is information that Clavister Holding AB is obliged to make public pursuant to the EU Market Abuse Regulation. The information was submitted for publication, through the agency of the contact person set out above, at 09:00 CET on June 9, 2020.