Clavister Hosts Partner Days, Celebrating 25 Years of Working with Distributors and Channel Partners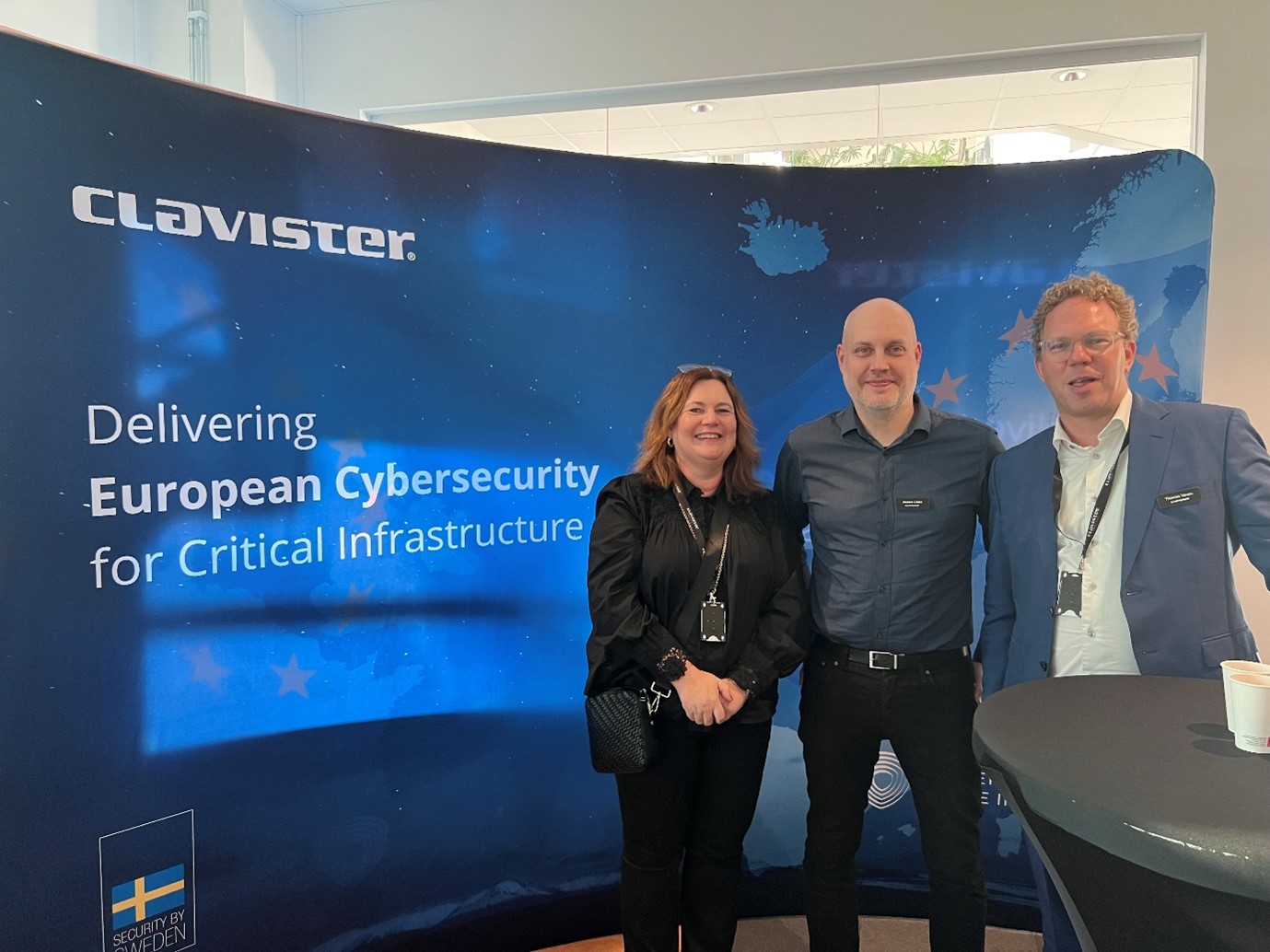 October 20, 2022 – Örnsköldsvik, Sweden – Clavister, a leader in European cybersecurity solutions for mission-critical applications, hosted its annual conference for partners this week.  
Clavister's Partner Days 2022 took place in Örnsköldsvik, Sweden and saw an enthusiastic participation from partners coming from all over Europe. It was the first in-person get-together of partners since Covid. "Throughout the pandemic, we have worked closely together dealing with the difficult situations while continuing to grow the business", said Mats Wenner, Chief Commercial Officer. "We are celebrating 25 years of Clavister this year and we wanted our partners and distributors to be a part of these celebrations as they are the reason for our continued success. We are very happy to see such active participation from our partners".   
Throughout the course of two-days conference, partners got ample opportunity to mingle with Clavister executives, hear about the company direction and the product roadmap for network security and identity management solutions. A key highlight of the event was live product demos, which gave partners opportunity to experience the new products and features in real.   
Partners learned about different industry use-cases and deployment options available from Clavister by way of presenting different customer success stories. Freddie Rinderud from Radar Cyber Security, an analyst firm focused on European cyber security presented the keynote session on 'A new era in European cyber security'. A round-table discussion with partners from Sweden, Italy, Germany, and Denmark brought alive different regional security perspectives and helped partners learn best practices from each other.  
Clavister's headquarter was abuzz with excitement and partners were very happy to be part of the event as evident by their active participation. "Clavister is a very interesting company, and its strength is its exciting people. We came to know about Clavister's German partner program and magnificent partner support that enabled us to implement Clavister products and get on the road at speed. It feels great to be here this week, I love Sweden and Örnsköldsvik is a great place to be! ", said Felix Gunkel, from mobycure.IT.  
Partner awards
One of the key highlights of the Partner Days is partner awards. Each year, Clavister felicitates top partners  and distributors, to celebrate success and honour partner contributions to protect European businesses. Congratulations to winners of 2022 partner awards: 
Partner of the year: IPgarde (France)  
Distributor of the year: ALLNET (Germany)  
Relationship award: Full IP Solutions (France)  
Most innovative partner of the year: APPSYS (France)  
Consulting partner of the year: Stainczyk & Partner (Germany)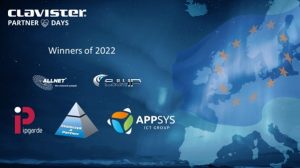 Roberto Correnti, CEO of Full IP Solutions, winner of the Relationship Award, said, "I am honoured to receive the Relationship Award. Clavister and our collaboration goes back two decades and is built on a strong relationship between the two teams. Its been a great adventure working with Clavister and I say a big thank to the French team and everybody involved in working with Full IP Solutions".